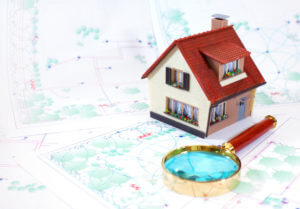 It's no secret that the more tailored you can be to your audience with every communication, the better. So why are you sending everyone on your lead list the same exact real estate newsletters and postcards? Looks like you need to start farming like a pro!
We've heard from a few real estate agents who target two specific areas based on each farm's unique needs, desires and situations. For them, it just makes connecting with each set of demographics that much easier.
How to Segment Your Groups
You likely receive leads that span a wide area. It can encompass miles of different neighborhoods, types of people and other distinguishing factors.
If you take a close look at where your leads are coming from, can you segment them into a couple of specific groups? If you have you use a service like Home Value Leads to capture leads from home value inquiries, for example, look at the zip codes they are entering. You might be able to divide your farms into two distinct areas.
Learn how to get seller leads with our home valuation landing pages
Send Out Targeted Info
Once you determine what your different farms are, it's important to organize what you will be sending to them. Every newsletter, postcard and even landing page that you share with each should have information and messaging specific to them.
For example, you can send local stats to show them how comparable homes would sell. Or you can include an article on that the specific demographic (think Baby Boomers or families who have outgrown their homes) might want to know in order to prepare their homes for sale. You can even give them advice on "what's next" and possible for them.
Other Specific Information to Share
Finally, team up with specific service partners in your farm areas. Perhaps for one farm, you have a mortgage professional who knows that area well or works with the demographic often. Or you might have people who can provide services who actually live in the farm who can connect more with their neighbors and provide monthly advice and tips pertinent to the home selling or buying process.
You can also include very specific neighborhood information – developments, events or fun historical facts, just to keep your communications interesting.
Yes, it takes a little more thinking and work on your part in terms of time and energy to cater to different farms. But imagine how much more purposeful your marketing efforts will be and how much better your leads will respond!