Quick links to the Best Marketing Ideas for Real Estate 2023
Holidays are one of the best times for real estate agents to generate more clients for their business in 2023.
This is contrary to the belief that the holidays can be a tough period. In fact, there are plenty of marketing ideas that are relevant to the holiday season.
This guide will lay out some of those ideas to generate real estate seller leads for the rest of 2023 and beyond.
Thanksgiving Real Estate Marketing Tips 2023
This holiday is rather slow, coming out of the more active summer months. But Thanksgiving is still an opportunity for agents to implement new strategies.
Learn how to get seller leads with our home valuation landing pages
Read below for some great marketing ideas. You can send out thanksgiving cards:
Make sure to include your open house dates and contact details as a way to market your business.
You can also personally sign thanksgiving postcards. Make an impression by evoking laughter with a thanksgiving meme or two!
Throw a Thanksgiving Open House dinner

You could invite your clients over for lunch or dinner or a themed party. The social media buzz generated from guests posting about their attendance would really extend your reach.

People love to share on Facebook. If you want to know more about maximizing this platform, you can read more about Facebook marketing for real estate agents. In any case, open house events serve as effective thanksgiving strategy.

Ensure a clean and attractive exterior of display homes

Autumn is known for bright, colorful leaves falling from trees. However, these leaves also make front yards appear untidy.

Make sure to clean out gutters and tend to the front yard so that you make that good first impression.

Personally deliver Thanksgiving gifts

This will really make you stand out from the other realtors. Go that extra mile to deliver a Thanksgiving gift in person.

This can be something as simple as a pumpkin pie, an edible arrangement, or a small gift basket of fall treats.

This is a wonderful way to engage your clients and inspire them to talk about you to their family and friends, which is effectively good lead generation.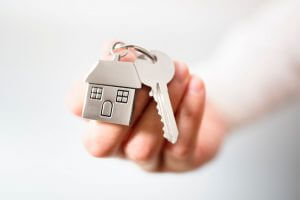 Real Estate Christmas Ideas 2023
One of the standout holidays is Christmas. It's a magical time for you to market your business. Other realtors know this and are ramping up their marketing efforts.
However, you can still formulate unique and targeted marketing ideas to get your brand noticed.
Some of the strategies include:
Engaging in the local Community

While other agents go the social media route, you can use the direct approach to market your business. Engage with the communities you serve by sponsoring Christmas events.

You can also send out Christmas cards with memes to get your name out there.

Christmas Calendar Giveaways

These can be held on visual platforms like Instagram. You can give away something of value every day and conclude with a grand prize on the final day. A second option is to run unique daily giveaways.

Lastly, you can run a campaign where you give a prize on the final day. You can incorporate related sayings for Christmas with the giveaways.

Run a renovation contest

These can be targeted to your existing or prospective clients. Everyone loves the before and after pictures of renovations.

A posting frenzy on your social media business pages is a great way to increase awareness of your brand.

Host a Fun Event

From a party honoring your clients to a little neighborhood social gathering, there is an endless list of fun events you can put together.

You can also keep it online and host video tours for your properties instead.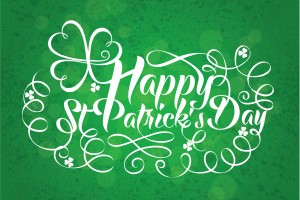 St. Patrick's Day Real Estate Agent Tips 2023
There are a number of St. Patrick's day ideas you can implement to get more business during this holiday.
As an agent, you can take advantage of this Irish heritage holiday in a few, easy ways.
Real Estate Postcards

Send out funny postcards to endear yourself to your present and prospective clients. Another St. Patrick's Day idea is to incorporate funny slogans or funny sayings in both emails and postcards.

A few phrases that you can use to make the connection between your services and these themes include:

"Don't trust luck in the market to sell your home"
"Let me find your pot of gold at the end of the rainbow"
"It's your lucky day to find the home of your dream"

Family-Friendly St. Patrick's Day Open House

You can organize an open house with a St. Patrick's theme and make it an engaging event where families can take part.

Gold coins in a pot for children, green balloons out front, and some four-leaf clover-shaped cookies are easy to throw together and enjoyable for all.

Attract the attention of buyers and sellers with bright green theme colors.

Posting Fun St. Patrick's Day Facts on Social Media

You can use catchy St. Patrick's Day phrases, or inspiring St. Patrick's Day quotes to keep your message engaging and relevant to your audience.

You can even take it further and blog about any events you have.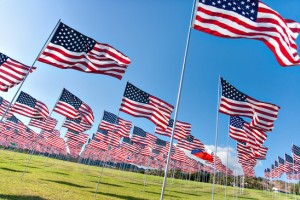 Memorial Day Weekend Real Estate 2023
Most people think of the holidays as joyful. However, Memorial Day honors those who gave their lives in military service to our country.
So be sure to keep your 2023 Memorial Day weekend ideas promotions that revolve more around summer as far in advance as reasonably possible.
Be sure to give full respect to the solemnity of the day in all your messaging. Here are some marketing ideas for Memorial Day:
Memorial Day BBQ Open House

You can host an open house with a barbecue. Send out email blasts notifying your leads and client list two weeks in advance and have them RSVP by a few days before the open house.

There are many more open house ideas you can implement.

Memorial Day Real Estate Postcards

Postcards are still a great way to get in front of potential clients and to garner leads. Your Memorial Day postcard should be patriotic.

Do you have a great shot of a street that you took in previous years where flags lined the street? If so, add small text at the bottom right to let them know that this is a local photo that you took.

It gives your postcard a more personable feel.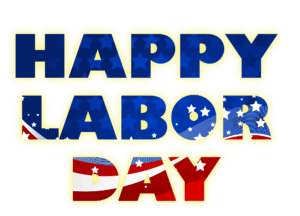 Labor Day Real Estate Marketing 2023
It's the Monday that everyone looks forward to at the end of the summer. While your neighbors are taking a day off to rest, why not become the go-to labor day realtor.
Take advantage of everyone's availability. Here are 3 ways you can make this holiday work for you in 2023.
Labor Day Open House

Most people are in town during labor day, so an open house event remains a good addition to your labor day strategy. Create a relaxed atmosphere at a property with a backyard pool and outdoor grilling area.

Keep food simple with hamburgers or hot dogs and make sure the air conditioning is turned up for those taking a tour inside.

The more "homey" you can make your open house, the better visitors can imagine themselves in the space.

Partner with Local Businesses

No doubt businesses in the areas around some of your listings will be helping their patrons celebrate Labor Day.

Why not get in on the fun and join them? Be sure to have business cards with labor day business greetings included.

You can also share collateral on recent properties.

You might also provide goody bags with participating business's swag and collateral for guests to take home.

Participate in a Local Charity Fundraiser

Join in on local events because sometimes they turn out to be fun activities that attract clients. Shoot labor day email marketing messages out to your email list so they can be a part of it too.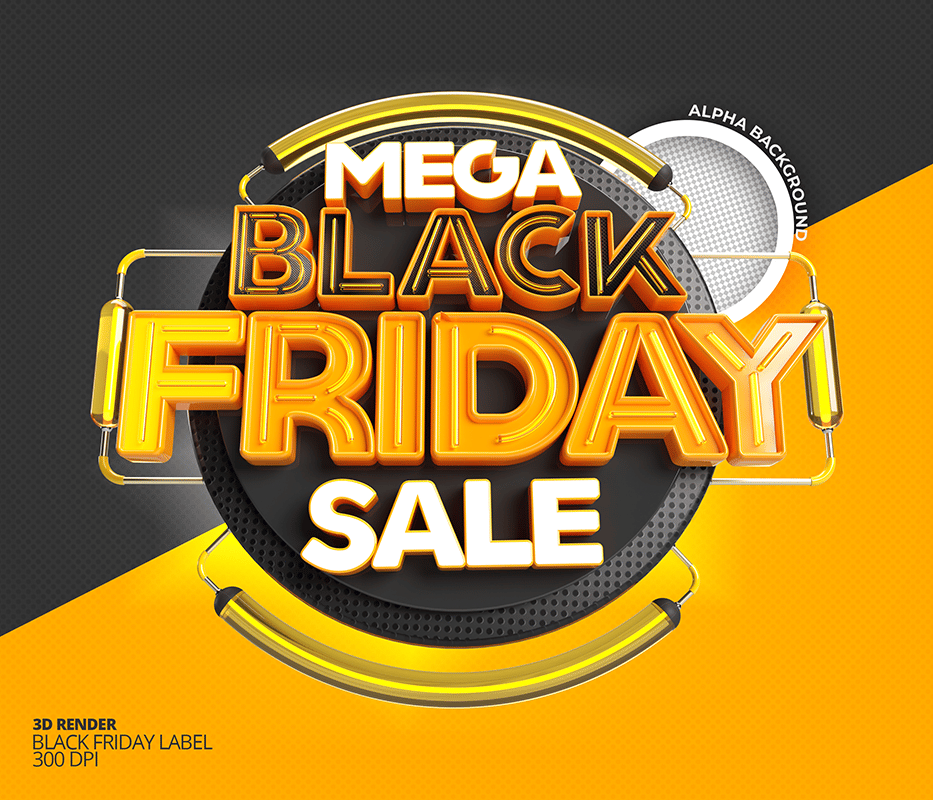 Black Friday Real Estate Marketing Tips 2023
Everyone knows about Black Friday deals, whether you like to shop online or in stores.
You're either the type to wait outside for the doors to open, or you've seen the crowds from the safety of your home on your social media feed.
Real estate agents are just as capable of making the most of Black Friday deals to entice buyers. Why not help your clients take advantage of these deals? This smart sales strategy will help boost engagement during a slow real estate season.
Black Friday is a state of mind that entrepreneurs create through several successful sales strategies. Benefit from these strategies by getting referrals from past clients and attracting potential clients to your website.
Here are three useful ways to go about this:
Generate Direct Mail Marketing Deals

Tailor your November mailings to Black Friday deals. Direct Mail Marketing is an excellent idea if you already send monthly newsletters to clients. If you don't, Black Friday is the best time to start!

Make your deals worthwhile by offering former clients a prize for referrals. This can include an Amazon gift card or a coupon at a nice local restaurant.

Provide Coupons

Here's a great detail you can add to your website:

Just like retailers, you can add a field in your contact form for a custom Black Friday coupon. This way, when potential clients fill out the contact form on your website, they see an offer they can't turn down.

This coupon can offer your clients free staging fees or even cover the cost of the seller's pre-inspection.

Implement the Psychology of the "Early Bird" Offer

Consumers know all about the sales strategies perfected by Black Friday, and they love it! One of these strategies includes the "early bird" offer.

Your website can encourage potential clients to join your mailing list. To achieve the best results, give a promotional offer to all clients who sign up before Thanksgiving.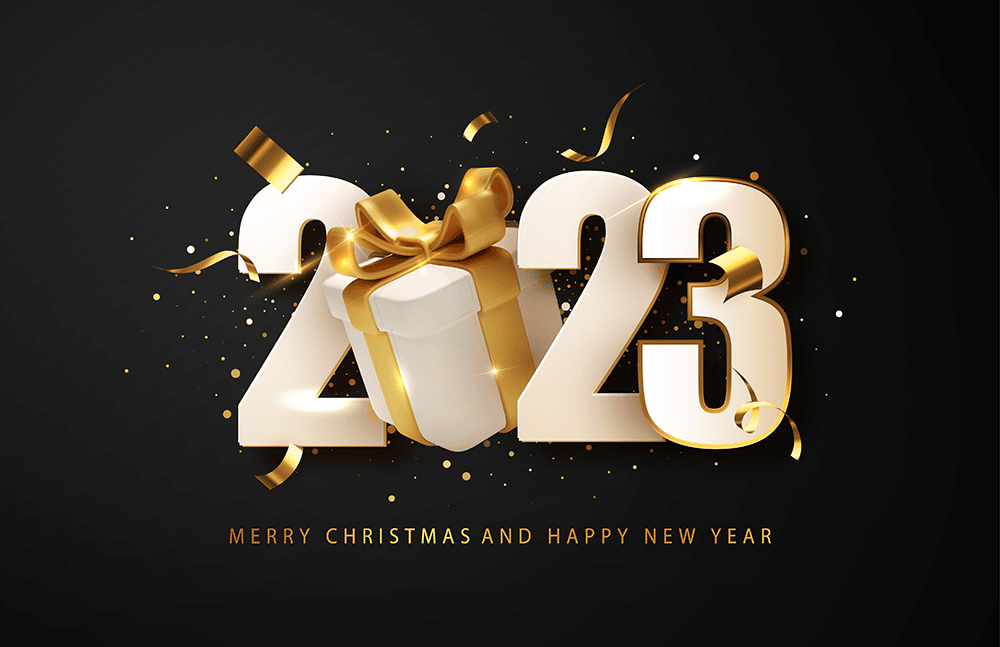 New Year's Day 2023 Real Estate Marketing Tips
Once the holiday season dies down, most people want to enter the new year by setting goals and starting anew.
This is the perfect time for any real estate agent to capture their attention. This is especially true if some of your previous clients are considering buying a new home in the next year.
Here are some great ways to capitalize on your captive audience this New Year's:
New Year's Marketing Emails

Real estate email has an average open rate of 17.8%, making it one of the best marketing strategies in the real estate industry.

As your clients set new goals for 2023, put yourself fresh in their minds. You can achieve this by sending your clients a "Happy New Year" real estate email.

You don't want people thinking it's spam. So personalize your messages. Make them brief but impactful, and don't oversell yourself.

Remind your clients and potential clients that you'll be available to meet their real estate needs in the new year.

New Year's Real Estate Social Media Post

If you're worried that marketing emails to potential clients will sound spammy anyway, we've got a better alternative to help you attract new clients.

Social media posts and ads (Facebook Expert Ads Tips) are a great way to promote your business to potential clients. Use your social media to promote local restaurants or stores having events on New Year's Day.

Wish your readers a Happy New Year and let them know you're an active real estate agent selling in the area. This encourages your readers to explore the neighborhood.

And when they're ready to move, they'll know exactly who to call.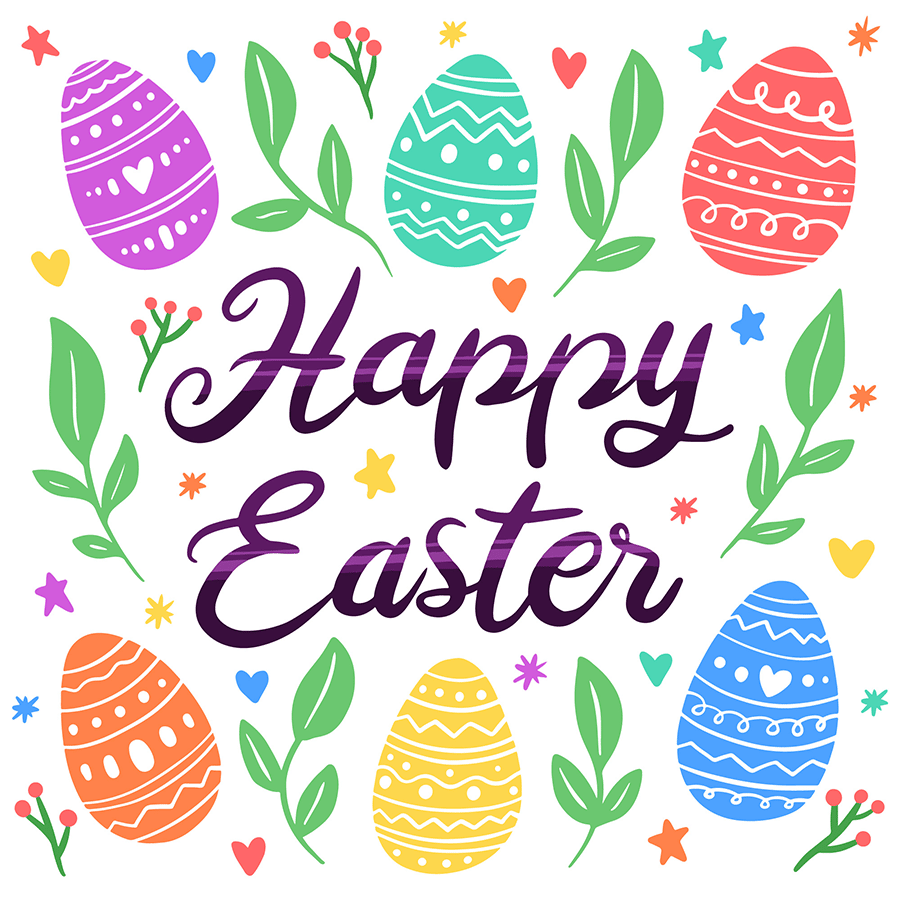 Real Estate Easter Ideas 2023
Easter has some of the best marketing opportunities you won't miss. Property offices, real estate agents, and even homeowners are looking for a marketing boost to sell their homes, and this is it.
It's an ideal weekend that will help you maintain your sales. Hop on some of the best Easter real estate marketing ideas and start bringing them to action this year.
Host an Easter Themed Real Estate Contest

Some of the most promising clients are those who have growing families. You can target these families by creating an egg coloring contest so that you can interact with people who have children.

You will often see these at grocery stores and shopping mall offices. Offer downloadable coloring sheets available on your website that can be printed out and a printed version to pick up at your office.

Ask your clients to send their submissions to your office by a set date, and give the winners prizes.

Deliver Easter Baskets

Easter is a wonderful holiday for prospecting and a fresh follow-up. Reach out to past and current clients by delivering Easter baskets to maintain a strong relationship with them.

You can also send them to potential strategic partners.

These chocolates don't need to be expensive. All you need to do is buy some chocolate in bulk, a family game, a small potted plant, or a book."

Ensure that you include a card wishing the recipients a happy Easter with your name and contact information.

Show potential clients you care about the relationship and not just sell them. Build connections to stay top of mind, and your generosity will not go unnoticed. They may even lead to referrals.

Host an Egg Hunt

A neighborhood egg hunt is a fun way to expand your network in the community and interact with clients. Bill it as an event for kids to practice their hunting skills in anticipation of the big day.

Schedule it for the weekend before Easter for maximum attendance. You can fill plastic eggs with small treats or puzzle pieces and award prizes.

The Easter egg hunt may even be marketed as a charity event by having participants bring canned food or a blanket to donate.

It's a significant way to build up your reputation and help the less fortunate at the same time.

Make sure you bring along some coffee and biscuits, too, so you and the adults can mingle while the children hunt for eggs.

Host Real Estate Networking Events

If you aren't selling any homes at the moment, Easter is still a great occasion to do some extra networking.

Go big and host a barbeque, family fun day, or Easter egg hunt to connect with future sellers, buyers, partners, and investors. Build worthwhile relationships in a warm way this Easter.
So there you have it: lots of holiday ideas to keep you busy this season.
Also, you can make strategic adjustments to all the above tips during this pandemic period. For example, you could do virtual home staging instead of open house events.
You could also rely more on Facebook marketing for agents and real estate SEO.
Eventually, we will come out stronger out of this pandemic, and the marketing landscape will stabilize.
We will see the return of door-knocking for seller leads, so you should have ideas for door-knocking scripts up in your arsenal.
There is always an appropriate time to market your agency. The key is to formulate a strategy that works. The tips in this article will work for 2023 and the years to come.
So go ahead and celebrate the holidays with the local community, all while growing your business at the same time.