SHARE YOUR SELLER LANDING PAGES FOR REAL ESTATE WITH PEOPLE EVERYWHERE!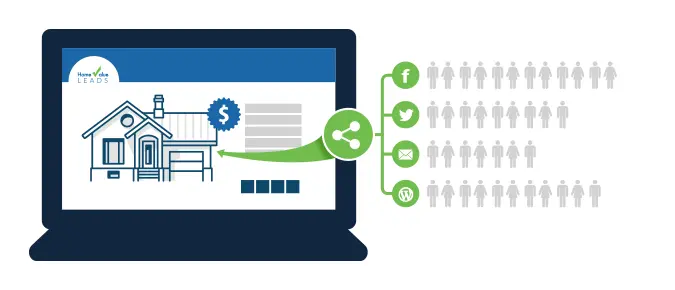 The goal of a seller landing page is to generate leads. Once they start following you, you can make them a lead and put them into your pipeline. Once you put them into your pipeline, you can begin the sales cycle process.
In the real estate agent industry, the sales cycle process can take a lot of time. It doesn't just happen overnight, which means that as a real estate agent you must continually put possible prospects into your pipeline.
You can't just settle on word of mouth marketing, or going through your sphere of influence. You must continually work your pipeline, move cold leads up the chain, make them warm or even hot leads, and then replace those leads with new leads.
The best way to do that? Real estate agent seller landing pages. Your seller landing pages are the first impression you give to any potential home buyer, or seller.
That makes it one of the top, if not the top, way for you to prospect clients without having to put forth much effort. Real estate agent landing pages are a necessity.
You can get people to your real estate lead capture landing pages by sharing your link everywhere – Facebook, Twitter, Google My Business, LinkedIn, your blog and your website.
Provide the link to your website on your business card. Send out postcards and monthly newsletters with a link to your real estate listing landing pages. You can even include it in your email signature to maximize your exposure!
Remember, it's the first impression you're giving potential home sellers and buyers. Make it a good one. Use it to fill up the pipeline.
A full pipeline is the first step to consistent sales. A full pipeline starts with your seller landing pages.
REAL ESTATE SELLER LANDING PAGES ARE PERFECT FOR PAY-PER-CLICK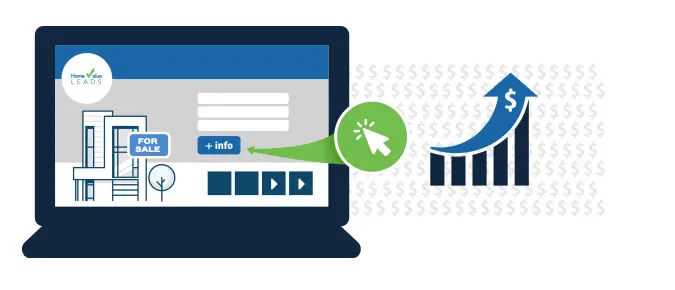 Don't ever forget that you must always look to generate leads and put those leads into your real estate agent sales pipeline.
Pipeline building starts with your seller landing pages. But, just posting your real estate landing pages all over your own website and on social media might not be enough.
You must also consider other methods of getting yourself out there, of getting people to look at your landing pages.
One of the easiest ways to get your pages in front of people that you don't know is to use Pay-Per-Click (PPC) advertising on Google, Bing, or Yahoo.
Pay-Per-Click is as simple as it sounds. You pay for each click. You know how much you pay for each click by bidding for Google Adwords, or other words on Bing or Yahoo.
Although Pay-Per-Click has gone out of favor with many companies, you're a real estate agent, which means it's still one of the best ways for home owners looking to sell their residences to find you!
Step up your Pay-Per-Click campaigns with real estate seller landing pages. 
Set up your ads and watch the leads come rolling in. If you don't know how to manage a PPC campaign or simply don't have the time (because you are too busy with so many leads), let our certified PPC team handle it for you.
Contact us for more information and pricing on our PPC program.
YOUR NEW REAL ESTATE LANDING PAGE IS OPTIMIZED FOR CONVERSION