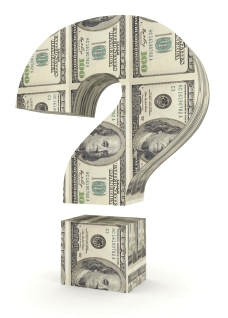 Hard Money Lending Is Not Based On Credit
Hard money loans are asset based, which means they focus on the value of the property and the equity (down payment) the borrower has in the property. Conventional lenders primarily focus on the creditworthiness and income history of the borrower. A down payment of at least 25% is generally required for a hard money loan, as the borrower's equity in the property is the lender's security for the loan. The borrower will also have to demonstrate they have enough cash reserves to take care of holding costs (monthly loan payments, insurance, taxes, HOA, etc.) during the course of the loan.
Hard Money Doesn't Care About The Past
We touched on this briefly in the article last week, but hard money lenders care about the future, not the past. If a client has a recent bankruptcy, foreclosure, short sale, or loan modification, most traditional lenders usually wouldn't touch them for at least a couple of years. Employment history is also something that can cause a traditional lender to turn down a borrower, such as if they are self-employed or don't have a solid 2 year work history.
Hard Money Doesn't Care About Property Type
Many different types of properties can be borrowed against for hard money loans including single family residential, multi-family, industrial, commercial and land. Many lenders will not provide loans on owner occupied properties due to the increased government regulations and requirements, but there are lenders who will fund these types of loans also.
The Hard Facts About Hard Money
It's called hard money for a reason, and it's not intended as a permanent solution to whatever problems the borrower may have. Common loan terms are 1-2 years, but terms of 3-5 years are available as well. Lenders will require monthly payments while the loan is outstanding with a balloon payment (remaining balance of the loan) due at the end of the agreed upon loan term. If your client can't fix their problems (or create additional problems) in that timeframe to be able to refinance, they will be forced to sell or get foreclosed on.
Hard money is also not cheap.  Interest rates and fees will vary from lender to lender. The more hard money lenders in an area, the more likely that rates and fees will be lower due to competition. In general, interest rates range from 8-12% and points range from 2-4. Some lenders charge additional fees such as document, underwriting or processing fees. Borrowers should ask about all fees upfront to avoid any surprises down the road.
Weigh The Risks vs Benefits of Hard Money
As with anything, there are pros and cons to using hard money. These loans are for short term use only, but they can provide a homeowner the needed time to straighten out any issues (such as repairing credit scores) or get through a mandatory waiting period until refinancing with conventional is possible.  The process of first obtaining a hard money loan and then refinancing into a conventional loan does add additional cost, but the a deal can be closed or saved allowing the buyer to secure the property and the seller to complete the sale.
As a real estate agent, it makes sense to develop a relationship with a trusted hard money lender. You never know when a client (or another party in your client's a real estate transaction) will be in need of their services. Ensure that the hard money lender is a direct lender (able to lend their own money) as opposed to just a broker.