Note from the editor: CondoBlackBook.com is Miami's most user-friendly condo search web site created by HB Roswell Realty to offer ultra-local relevant condo info to buyers and sellers. Learn about the different neighborhoods, search condo building overviews and available condo listings, including site plans and floor plans.
Listing agents are always looking for an edge to get people to fall in love with their listings, first through the listing pictures and then in-person. Many agents would fully stage every property if time and budget allowed. But since clients have control over the budget and are the final decision-makers, agents sometimes need to get creative by working within client guidelines and then finding compromises and alternatives that will help achieve the sale. That is where virtual staging comes in.
What is Virtual Staging
To understand virtual staging, let's start with what staging is. Staging is an approach to decorating a property to showcase the home's best qualities in order to make it more attractive to buyers. The ultimate goal of this technique is to sell the home faster and at a higher price.
Many sellers do not have the budget or proper circumstances to significantly change their furniture or finishes. Virtual staging enhances digital photos of the property by adding digitally created furniture and decorations. These photos are then used in all the marketing to make the property more desirable and thus getting more people to want to view the property in person.
Why Would You Want to Do It?
Virtual staging makes your listing photos look great and attracts buyers that would possibly otherwise skip listings that are not so photogenic. Vacant listings are a great candidate, so the buyer can visualize how furniture would best lay out in the property and improve the overall presentation. Also, listings that have tenants with outdated or badly laid out furniture are great candidates for virtual staging.
What are the Pitfalls of Virtual Staging?
It's also important to work with a virtual staging company that uses professional software to ensure that the end result is realistic. Lower end virtual stagers can give the furniture and accessories a "floating feel.
The most common complaint about virtual staging is that people's expectations are set high when they see the gorgeous virtually staged photos online. Then, when it's time to see the property in person, they are disappointed that the property doesn't look nearly as good as the photos.
Notice the floating vase and chairs in the pic on the left. Not great. (click image to open in new tab)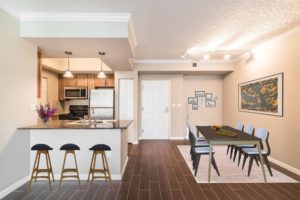 Notice the floating cabinet and couch on the left. It's not realistic. (click image to open in new tab)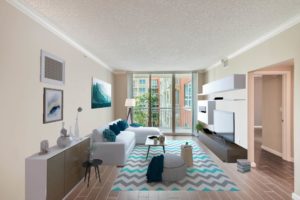 How to Maximize the Result?
Virtual staging is never a substitute for getting the property in the best shape it can be. If a property needs repairs, needs a paint job or begs for decluttering, it makes all the sense to take care of those things. Virtual staging is not a substitute for effort and at least some maintenance/repairs.
Consider also creating a large print-out of the virtually staged photos and place them on an easel in the property. This will help the buyer connect the photos they saw online with the property they are visiting. It may help the buyer visualize the placement of furniture and offer a vision of what the property could look like with a little creativity.
Comparison to Actual Staging
In the end, if you can afford actual staging, you will be better off going for the real thing. When the staged property the buyer visits in person looks like the photos the buyer fell in love with online, it certainly makes the sale easier. Virtually staged photos are great, but you would want to be careful not to make the property photos look drastically different than the real thing, otherwise you will have a very disappointed buyer when they show up to the property.
How Much Does it Cost?
For high quality virtual staging, you can expect to pay around $50 per photo. As a comparison to actual staging, which could cost a few hundred dollars up-front plus a few hundred to a few thousand dollars a month for furniture and accessories rentals.
Examples of Virtually Staged Properties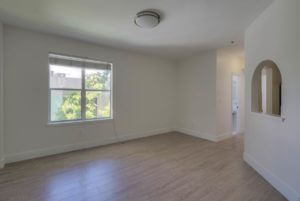 Virtually Staged – (click image to open in new tab)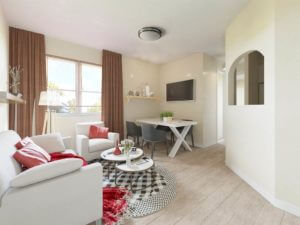 South Beach Condo Empty Bedroom (click image to open in new tab)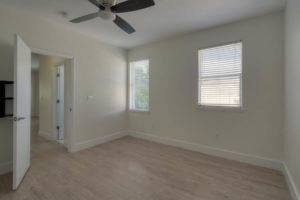 Virtually Staged (click image to open in new tab)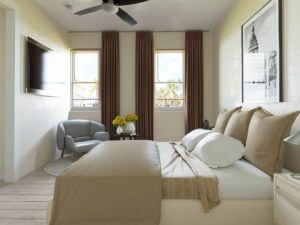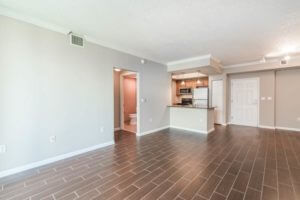 Cite in Edgewater Miami Living Room Virtually Staged (click image to open in new tab)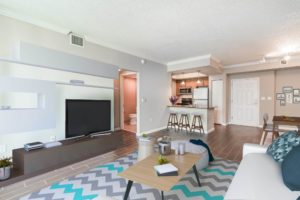 Cite in Edgewater Miami Empty Bedroom (click image to open in new tab)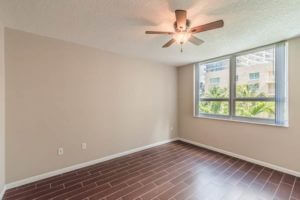 Cite in Edgewater Miami Bedroom Virtually Stage (click image to open in new tab)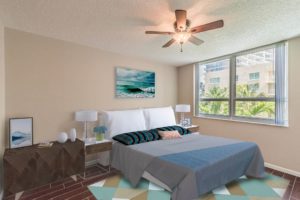 To Virtually Stage or Not to Virtually Stage?
In the end, actual staging is the way to go if you have a budget, but virtual staging is a fantastic way to get buyers interested in an otherwise "meh" property. And whether or not you are virtually staging, make sure to do the basics in decluttering, organizing and making minor repairs needed to put the property in the best light when a buyer ends up walking through the door.