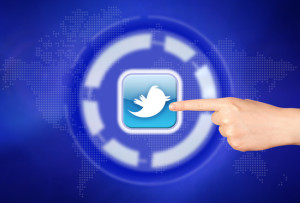 Have you started a Twitter account for your real estate business yet? If not, then now might be as good a time as any.
As of October, Twitter has about 320 million active users worldwide, many of whom could be right in the area where you do business.
So, how do you manage your Twitter account to get great leads and connect with the local community of home sellers and buyers?
Establish Yourself as a Local Real Estate Expert
Twitter is an intimidating platform for many real estate agents, but, when done correctly and consistently, can be a great way to reach out to your local community and show off your expertise. The information you share should follow the well-touted 80/20 rule: 80 percent of content should be non-selling while 20 percent is about your business.
Learn how to get seller leads with our home valuation landing pages
The content that you can share on a daily basis can vary but should always relate back to what you do or the area you work. Some ideas:
Local developments (retail stores, events and other local news) that people moving to the area would like to know about.
Tips and ideas to help home sellers and buyers sell or buy a home.
Infographics that show current home sales in your area of focus.
Advice on places to eat, see and do in the area.
Your most recent blog posts.
Home improvement ideas and hacks.
When Is the Best Time to Tweet?
The best times to tweet vary by business and location, but research has been done by a number of social media experts to give you a head start. The best way to determine the ideal times for you to tweet is to look at your Twitter stats and see where you get the most engagement.
How Do You Build Followers?
The awesome thing about Twitter is that relevant information you share is found more quickly and re-tweeted more often than other platforms. But the key is to have relevant and timely information.
Following certain users that are relevant to your business and retweeting their tweets will increase your engagement with them and, in turn, place you in front of their followers.
Don't feel as if they have to be actual businesses or publications. Try local celebrities or highly followed individuals in the area who share the same kind of audience you would like to have.
Do NOT pay for followers. Not only is it a waste of money, but you probably won't have the kind of engagement you crave nor get solid leads.
Remember to have conversations with people on Twitter. It's not just for sharing, and it's a community that frowns upon straight-up sales all the time. Join in when you can and even ask your own questions to jumpstart conversations.
Don't forget to ask your friends, family, clients and co-workers/employees to follow you.
#Hashtags
What are the hashtags you should be using? Unlike Instagram, where hashtags take up upwards of 75 percent of a post, Twitter uses hashtags with more discretion.
For a good idea of what hashtags to use for your local area or real estate business, check out popular real estate agents in your area and see what they are using, as well as local businesses related to yours and popular locals.
Then, click on the hashtag to see how it's being used on Twitter (so you use it correctly!) and can use it in your own tweets.
Twitter doesn't have to be a confusing social media platform. It's simply another way to connect with others in your community and to generate real, meaningful leads when done correctly and genuinely.