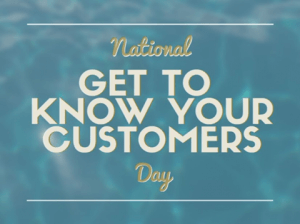 It can be overwhelming to remember every little thing that client mentions to you during conversations and email. A best practice to follow is to collect these tidbits during and immediately following. You might learn that a client's child is graduating or that they just bought a new car. Knowing pieces of personal information on life events or interests can help you get that listing or better find a property they like.
Active Listening
The first step is to always listen and to listen actively. Active listening requires not only hearing what the other person is saying or communicating but also feeding back to him or her what they have said to clarify. You won't use this technique every time you talk, but it does help if you have a lot of details being discussed or just need to make sure you understand the other person.
To do this, be sure to ask questions that ask for further information or more "why" questions, if it makes sense to. Digging more deeply ensures you don't miss out on any information. In addition it can open the door to further ideas and solutions.
Surveys
Besides knowing your clients on an individual level, you should get to know them as a whole. Surveys provide useful information on trends amongst the group. Your surveys can center on your service and parts of the real estate process, for example.
Instead of asking the same questions over and over again with each client, you can collect multiple ones and see a graphical representation of answers. You can optionally ask for the client's name so you can contact him or her directly for further clarification on your answers. Just be sure to note the option and why you are collecting it (in other words, you won't publicly display their answers and name).
Social Media Responses
If you post on a regular basis, you should pay attention to the responses them or posts that people include on your page. A simple comment could give you some insight into an issue or help you understand a client better. You can respond to them for clarification or pick up the phone and chat with them live.
How to Use the Information You Gather
You've jotted down notes from several conversations or exchanges. Now that you have a steady stream of information for each client, it's time to put it to work.
Say, for example, your buying client just got a new car. You would want to then find them houses that have a nice garage. Or say your buying client is into crafting. You might want to find them a home that has a great extra room with built-in shelves to hold all of their crafting accoutrements.
For listing clients or leads, it will be important to understand their current financial situation. This can help you to give them the best advice and to share at the appropriate time what you can do to help make the process go more smoothly for them. You might make recommendations to them on certain lenders or give them examples of how you have helped similar clients.
Any motivations that they have will be important for your listing presentation as well. Why are they selling, what objections do they have and what timetable are they working on? Knowing these vital pieces of information can help prepare you during a listing presentation so that you have what the lead needs to hear to turn them into a client more quickly.