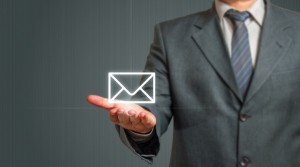 Despite the emphasis placed almost daily on social media marketing, email marketing in the real estate world still leads the way when it comes to converting leads to actual clients. Emphasis on converting. While social media platforms like Facebook are important tools to have in your marketing arsenal, they do better to engage and keep your followers informed on a consistent basis. But when it comes to making that pivotal decision to sell, it's email marketing that wins more.
So what's the meat and potatoes of a good email marketing campaign?
Have a Plan
It's a good idea to have a strategy when it comes to email marketing. First and foremost, your email should be timely. If you just sold a home and want to encourage leads to sell theirs, then don't wait to send out an email about how you can similarly help them. Any new developments in the neighborhood that you are privy to and that leads should know about? Establish yourself as the area expert and share that information in your email. Or maybe you want to send a holiday-focused email that prepares sellers for the upcoming spring. Send them tips on how to use the downtime wisely.
Once you have a tentative schedule down of emails you'd like to send, keep notes handy for each on the message you want to deliver, collect tips and conduct interviews or start creating videos that you'd like to include.
Get Them to Open It
With hundreds of emails flooding inboxes every day, it's important to capture the reader's attention from the get-go. You can do this by asking a question that your email will answer, stating a shocking statistic or using a (little) bit of humor. The goal is to play to emotions and either answering or even creating a need that compels the reader to keep going.
Style It Out
You don't want to take away from your message and images, so creating a simple email and using a tried-and-true template through your email platform can help you devise an attractive and organized email that people will like to read and interact with. Make sure you use consistent fonts and sizing, highlight headers in bold and, in general, make it easy for your reader to navigate. You can start with a simple header with your logo that includes your image (using the one on your website is simple and will help streamline your branding across all of your marketing). A good use of white space makes it clean and easy to read.
Create Value
Your email should be worth reading, so state it prominently, from the beginning of your email (subject line) until the end (call to action). Plainly state it in the email (i.e. don't dance around it). Have someone read your email before sending to see if they understand the value that you are offering. If they don't get it, go back to the drawing board until your message is clear, succinct and compelling. Some key ideas for the value your email can provide:
Timely
Important
Emotional
Beneficial
Newsworthy
What do you specifically hope that your reader will get out of your email? After you identify that, everything else should follow smoothly so as not to stray from the primary message.
Tell a Story
You don't have to start with "Once upon a time…", but creating interesting prose around your subject will carry more weight than if you just stated facts or
For example, if you recently sold a home, and your value proposition is that you can help others sell similar homes painlessly, then tell the story of the home you just sold. What were the pain points that the seller faced and how did you relieve them? Showing a photo of the home with the sellers (with their permission, of course!) can go a long way toward immediately demonstrating in few words what your goal of your email is.
Addressing the reader in second person draws him or her into that story. At the end, you could ask, "Are you ready to sell your home?" or "Does Tom and Mary's story sound similar to yours?"
Action!
Finally, you want to end with a call to action (CTA) that matches the message and brings your reader to the next step. Do you have a blogpost you want them to read to learn more? Do you want them to email or call you with questions they may have regarding whether they are ready to sell their home or if they need help selling their home? Crafting a CTA that is specific is key to moving the reader in the direction you would like them to go. Simply including your email and phone and a directive to call will not be as effective as "If you're thinking of selling your home but not sure if the timing is right, call me at…" This would work well with a story, for example, about a seller who was skeptical about when they should sell. Make the call to action flow from the value proposition and story you just gave.
A Word on Videos
If you can swing a good video, by all means, do it! According to BombBomb, 20 percent of email marketers who include a video in their emails double their results. You can employ a variety of video creation tools to make simple videos that are more personal, easier to absorb and are more shareable. Plus you can use them on your social media platforms and website to get even more usage out of them.
So, if you feel that your email marketing has gotten stale, don't despair. With a good plan, a tight message and engaging prose, you can turn more leads into clients over time.