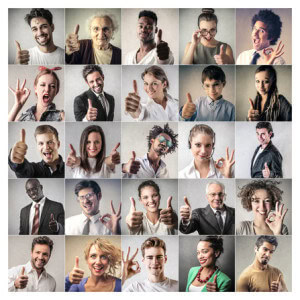 "In today's digital world a company or real estate agent's reputation is built more on digital reviews than anything else," says Broker Kimberly Smith of Avenue West Denver/Corporate Housing by Owner. "Testimonials are also a must."
Besides personal referrals, candid client feedback is becoming more and more a part of a home seller or buyer's research to find an agent who meets his or her needs. Good or bad, they make it easier for potential clients to sift through the hundreds of other real estate professionals they come across.
Smith says that real estate professionals need to consider three specific categories of client feedback: online reviews, testimonials and case studies. So, what's the difference?
Online Reviews
Online reviews are the most basic type of client feedback an agent can receive. These are left on public sites where you have a profile set up. Past clients can leave a negative or positive review and, in most cases, provide a number or star rating to match. Sites like Yelp, Trulia and even your Facebook business page all include online review and rating sections.
"Think about Airbnb rentals for example," says Smith. "Both tenants and property owners work hard to establish a large number of reviews as their way of making the next transaction possible and also easier."
She suggests that real estate agents choose one to three sources that are specific to their market and work to develop those online reviews. Yelp, for example, or Google for Business provides a local search function that also includes a ratings and reviews area. As potential clients find your listing, they can also see how you have helped others – and if you could help them, too.
"At Corporate Housing by Owner all of our property owners work hard to develop great customer reviews and some tenants will only book rentals with properties that have reviews," adds Smith.
Testimonials
Testimonials are snippets of quotes from past clients that you collect for use on your website, social media feeds, print collateral, advertising, anywhere you'd like to give a positive example of a satisfied seller or buyer. Since you have the option of posting the testimonial or not, they are, of course, positive in nature and either volunteered by clients or provided upon your request.
"Not all clients are going to be willing or able to submit testimonials online but don't miss out on these great opportunities," says Smith. "Still ask for a testimonial which you could paste on a Facebook page or website."
Even if the client is unwilling to include their name or photo with their listing, the content alone can be invaluable for helping leads make a more informed decision about your services.
Case Studies
A little more involving, case studies give you an opportunity to tell a story around a client's experience. Think of them as testimonials on steroids. You usually initiate the inquiry, posing a series of standard questions that can be used for most case studies you put together. Once you collect the answers, you would simply tell the story from beginning to end, usually in clear sections:
The client's situation/description (are they first-time home buyers/sellers, empty nesters, new to town, family with small kids, etc.)
The challenge they faced
Your solution to help them meet their challenge
The result
"You need to stand out so potential clients can see the true value of working with you," says Smith.
Like testimonials, they can be used across any of your promotional channels and make especially great blog posts and one-page print pieces.
Start Slowly
If you are a busy agent or just find it difficult to ask clients for a full-fledged testimonial, then start small. Make it standard to include in your thank you emails and hand-written notes for a review on specific sites where you have a profile. You might find that, as you grow your reviews and feel more confident, it will be much easier to ask for testimonials and, eventually, start developing case studies.