In any business, owners must look at the return on investment, or ROI, of their efforts. Real estate is no different and knowing your numbers is extremely important. How would you know if something is working or not if you don't track the ROI? In today's Agent Spotlight post, we are pleased to introduce Mark Krier who is a great example of knowing someone who knows his numbers and utilizes those to build and grow his business effectively.
Agent Spotlight: Mark Krier of Keller Williams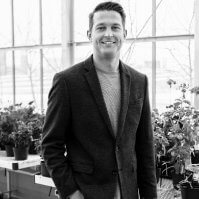 Mark  and his wife Jamie Krier run 616 Homes, a real estate team selling homes in Grand Rapids, Michigan under the Keller Williams franchise. Rooted in technology, the 616 Homes team leverages systems and scale to bring the highest levels of digital marketing and advertising to each home they list while maintaining one of the most competitive commission structures in the area for their clients. We asked Mark to answer a few questions about his experience and his success with the Home Value Leads system.
How long have you been a Home Value Leads client and what kind of results have you seen?
I've been a Home Value Leads (HVL) customer for a little over 3 months now. From the leads I've generated through the service, I've sold 1 home, I'm listing another next week, and there is a third that will be listing with me in a few months.
What other lead generation strategies have you used and how do they compare to Home Value Leads?
I also advertise on Zillow/Trulia, I do geographic farming with print ads/postcards, and I run some paid advertising campaigns (non-HVL) on Facebook/Google. Assuming the HVL home I'm listing next week sells quickly (which it should), the ROI on my HVL spend has been about 1,000% (10x). This ROI includes the spend on the monthly service for HVL as well as the paid ad campaigns I run on Facebook to drive traffic to my HVL site. In comparison, my other lead generation methods (Zillow/Trulia, Geo-Farm, Other paid-advertising) generate about half the ROI (5x).
What is your follow-up strategy with these leads?
About 5-10 minutes after the client receives their HVL report, I send an automated email to the client asking them to confirm the # of bedrooms and bathrooms in the home to ensure the information used in the report was accurate.  For clients that don't respond, I put them on the standard follow up drip campaign (similar to the default campaign HVL comes programmed with). For clients that do respond, I have my staff or myself do some manual digging: e.g. Demographic of client? How likely is it that the person is looking to sell? When was the home last sold? How likely are they to be a client? Who was their Realtor — an unknown or an industry veteran? Based on that info I determine the appropriate priority, style, and tenor of my follow up.  Assuming it's a high-value target, I'll generally craft a strategic/personal email and follow up with a phone call and/or text message.
Why do you think some agents are successful while others are not?
Follow up, obviously. If you don't follow up then you're doomed to fail.  Furthermore, the type of follow up is important.
If you could give agents ONE piece of advice that would enhance their online lead generation and conversion, what would it be?
It's really difficult to build a single (or even several) fully automated follow up campaigns that perfectly fit every lead/situation.  It's also impossible to perform manual research and follow up with every lead. That's why I like to use the method I described in my previous answer to differentiate who we want to put on an automated follow up system and who we want to do some manual research and follow up for. This would be my single piece of advice for every agent: Develop a method to prioritize your leads and do manual research/follow up with the highest priority leads.
We would like to thank Mark again for answering our Agent Spotlight questions and discussing how Home Value Leads has made a difference in his Grand Rapids real estate business. Would you like to find out if Home Value Leads would help you take your business to the next level? Sign up for a 14 day free trial today and start generating seller leads tomorrow.