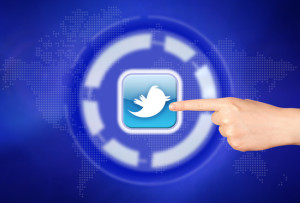 A number of Home Value Leads real estate agents have started branching outside of Facebook and Google ads by investing their marketing dollars into Twitter ads. Twitter is an online social space that many people don't fully understand (or for that matter, feel comfortable with), but for the 236 million active Twitter users around the world, it not only makes sense to tap into this information-hungry network, it's their preferred network of choice. So how can you start getting leads through the use of Twitter ads?
Twitter Ads: Options that Work for Your Business
Twitter is perfect for what is called native advertising, or advertising that looks just like other content on the site. The subtle nature of these ads gives your message more credibility. On Twitter, ads are all forms of promoted content. Knowing these types of ads gives you quick insight into the type of content the Twitter community uses and loves: tweets, videos, accounts and trends.
Tweets are just like the Facebook posts, but the feed you see is a little different (kind of like the old Facebook feed, for those of you who remember the first iterations of our favorite social media network). Videos appear in followers' Twitter feeds, just like tweets, and receive a high rate of engagement. If you're a video king or queen when it comes to marketing your real estate business, then this is a great option for you to utilize Twitter ads.
The other two types of promoted content on Twitter includes trends and accounts. Twitter started the hashtag idea, so it's no surprise that they garner attention from the millions of followers that use them. A box of trending hashtags (i.e. #throwbackthursday) appear on users' pages, showing the most popular "conversations" developed around those hashtags by tons of users.
Wouldn't it be amazing to have a hashtag you created for your business attract attention from relevant users? Just be sure you tag your posts and encourage others to do so so the hashtag's landing page actually has some good content!
The final type of content you can promote on Twitter ads is your account. Every social media network has some sort of recommendation engine that, based on people they follow and their search behavior on Twitter. You can actually pay to have your Twitter profile show up on the side or right on the feed of users' pages that you specifically target to help you generate more followers and grow your audience.
Quick Tips to Help Make Your Promoted Twitter Ads Pop
When it comes to Twitter ads, you can pretty much follow the same "rules" as Facebook.
Images will attract more clicks, so be sure to choose wisely and let it have a "voice" in your promoted tweets.
Put some thought into your tweet, too. You may be limited in characters for each tweet (140, to be exact – you can use this handy online character count tool to check – and that includes links, so don't forget to shorten them), but you can still be creative, compelling and succinct in your message. Include enough detail and create urgency and/or a good call to action.
Lead them to a post on your blog or to a landing page that further explains your tweet. Don't trick people and send them somewhere completely irrelevant to the original tweet.
By sharing good content and tweeting often, you can get a better idea of what people like to retweet, favorite or reply to. So get some practice as a regular Twitter user first, then use that knowledge to put out some great ads.
And one last tidbit. Twitter follows a similar rewards system algorithm as other social media networks: the more engagement you get from your tweets, the more exposure you get on people's feeds. But Twitter offers a bonus reward for accounts that get lots of retweets, replies and favorited content. You actually get a calculated discount on your ads.
So start making your idle Twitter account work for you, test out one of their promotions, and see if Twitter ads will work for your real estate business.