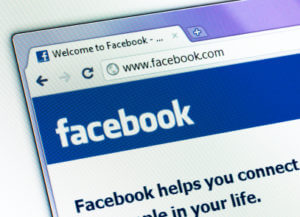 By now, you know and understand that value that social media brings to any real estate agent's marketing strategy. After a while, posting might be routine, so routine that you might forget some basic rules!
Here, we've put together six Facebook rules that every real estate agent should follow to make sure that they post professionally and with value every time.
Don't Just Sell Yourself or Your Services
You've probably heard this time and time again: Don't just sell yourself or your services on your Facebook page. You can go with the 80/20 rule – four posts not about you to one post about you.
Always Respond to Comments
When someone engages with your posts, then that is a huge win! It not only feels good, it makes Facebook happy, algorithm-wise. When someone posts on your page, like the comment and then reply. You don't have to write an essay. A simple "thank you," "I agree," or simple sentence is just fine.
What if someone says something negative? If it's offensive, then you have every right to remove it from your page and report it. If it's a comment that simply disagrees with you, be diplomatic and respond to it as well.
Tag Anyone and Everyone Who is Relevant
If you have photos from events, a future event you are promoting or some other type of post that involves other people or organizations, then you should definitely tag them! Tagging them in your posts not only gives your post more social credit but also alerts that person or page and ends up on their page, too.
This provides added exposure to your post and inevitably your page. The key is to make sure that the person or page is truly relevant to your post.
…But Don't Tag Everyone You Know
There's nothing more annoying than finding yourself tagged on someone else's post that has really nothing do with you, which then ends up on your timeline. So don't do it to other people! Some people don't realize that when they tag someone, and that person's privacy setting hasn't been set to approve posts their tagged in, the post ends up on their page.
You might think that the post is innocently including them on something you think that they would be interested in or want to be associated with, but you could be wrong.
It's better to err on the side of caution. Unless the person, as mentioned above, is in the photo, attended the event or is in some way strongly connected to the information in the post, leave people untagged.
Share Other Pages' Content
Sharing others' content, whether it is an article, a video or a post, provides variety on your page. Additional content created by others gives your page more authority as a resource for specific information, relevant to whatever your service or product is.
As a real estate agent, for example, you could include a link to an article relevant to local home sale prices or local gardening tips. It doesn't always have to be local news. You could also include tips from major real estate websites.
Don't forget to share content, whether it's a blog or another post, from your preferred mortgage lender or other partners in your real estate business.
Always Include Text with Your Post or Photo
Including text with your post or photo lets your audience know that you aren't just blindly posting for the sake of posting. Text shows that you are thoughtfully sharing something that you think your audience should or wants to know.
You don't have to wax poetic. A simple sentence commenting on an article or providing a funny caption to a photo will do the trick.