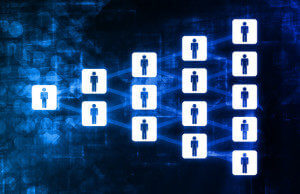 No real estate agent should ignore the power of referrals as a part of their lead marketing strategy. You work hard to get leads – why not take advantage of the connections you can get with the people you already know?
Take a look at these statistics:
92 percent of people trust earned media, or publicity like recommendations from friends and family, more than all other forms of marketing according to a Nielsen study
82 percent of real estate transactions were from referrals or repeat business
11 percent of salespeople like real estate agents actually ask for them
We've put together a list of eight solid real estate referral resources and how to cultivate them for your real estate business.
1. The Tentative Seller
It can be frustrating to work with a potential seller only to learn after investing time and resources into converting them into a listing client that they just aren't ready. No worries. They have friends, family and colleagues who could still use your expertise and services! The key with this type of referral is to ensure that you are patient throughout the process and continue to provide the best client service until the end. Then, ask for the referral in the guise of, "Hey, maybe we won't get to work together on selling your home just yet, but who else do you know could use my help?"
Learn how to get seller leads with our home valuation landing pages
2. Social Gatherings
No matter where you go, you are your best marketing tool. Whether you are at a religious function, party or networking event, be ready and listen for when other guests mention any interest in real estate. Don't be afraid to pipe in and offer advice. Make sure you listen more and ask questions as opposed to making too many assumptions. Always have your business cards hand, too!
3. Past Clients
This is a no-brainer (we hope!), but past clients are a fantastic resource for real estate referrals. Past clients are the perfect referrals. They know how you work, have anecdotes to share with their contacts and are ready to basically reward you for a job well done. Asking for referrals from past clients doesn't have to be a one-time thing. In fact, a steady schedule of correspondence is key to staying top of mind with them.
4. Fellow Agents
Another easy way to get real estate client referrals, it might sound counterintuitive to reach out to other agents, but it depends on who they are. The best fellow agents to cross-refer with include those in other markets (i.e. across the country or even more than 100 miles a way, let's say) or those who specialize in a particular type of real estate.
5. HR Representatives
Human resources representatives at local companies are the first to know when they have a transplant employee starting with their company. They also know when people are leaving and need to sell their homes! Major companies are the best first resource to reach out to. Get in touch with the person in charge of putting together their relocation packages. You will want to convince them that you are the best resource for their employees, not merely trying to sell you their services. Put together a kit and provide some sort of incentive for their employees to use you.
6. Relocation Companies
You can also go straight to the source for transplants (read: potential buyers) and partner with a relocation company. As a real estate resource, you can provide a complementary service to the relocation company by lending your expertise in the local market. Cross-promotion may work here, too, but it's best to perhaps offer a monetary incentive to relo companies for their referrals. Make sure you have everything in writing!
7. Estate and Divorce Attorneys
Partnering with estate and divorce attorney's is another solid real estate client referral resource. The businesses sounds sad and are often coming out of difficult times, but you will be a welcome help when their clients are ready and need to sell their or their loved ones homes. In essence, you will help make these attorneys' clients' transitions or situations easier.
8. Technology
Dizzle is a branded directory app that home sellers and buyers use on their Apple or Android phones to see a preferred list of vetted home service providers. If you've ever tried your hand at organizing your vendor lists, you know how it can be a pain to manage and access. Dizzle eliminates this headache and gives your brand an added boost in one nice package.
And how do you know if your clients actually use your recommended vendors? Traditionally, you'd have to ask. With Dizzle, analytics provide the data you need and can share with vendors so they know when a referral came from you – and to refer you in return!
We've recommended before that adding your preferred vendors is a nice addition to your website. Dizzle also makes it easy to integrate your vendor list into your website so its seamless and manageable.