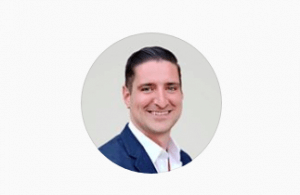 "I mainly focus on three things:
"1. I determine the reason why the listing expired and attempt to get a read  on the seller's feelings about. Are they extremely frustrated? Are they  desperate to sell right now? Are they relieved? This helps me understand their motivations and figure out what I could do differently for them, which adds more value for them than just a general listing pitch."
"2. From here, I take advantage of my own experience and offer my expertise where relevant. If I see a flaw in the previous marketing strategy, I can offer a better approach this time around. Knowing the market well, I can determine what has changed and what can put their property in higher demand (e.g. property value, lack of inventory, seasonality, etc.). "
"3. I emphasize my unique competitive advantage. I explain what I do differently that will help us achieve success and can demonstrate examples from my recent business. With context, I can use very specific examples to help owners better understand how we can work well together."
When is the best time that you have found to engage them? 
"I think it really depends on the reason why the listing expired. If the previous agent simply dropped the ball, I'll usually reach out immediately. If it's a valuation issue, like the property was listed well above what it's worth, I'll usually what a month or two, depending on the market and time of year.
"If I see the marketing is improving and starts trending upwards, I can use market statistics to soften the blow while being realistic with the owner.
"For example, saying something like 'since sale prices have increased x% so while I think the original list price is slightly high, it's much more feasible to get close to that price now.'"
"Generally, I engage a few months before the market picks up. This time of year is great, reaching out in January sets us up to list when buyers ramp up house hunting again in the spring. Also, if I see a new comparable property come available, I may reach out if it could help the list price on the expired listing."
How often do you engage them?
"I use discretion client by client, based on how they feel about their previous experience. If they are more guarded, I don't want to overwhelm with aggressive outreach. Instead, I'll stay in touch passively, with  market updates in their neighborhood or a custom property valuation over a period of weeks and months, rather than hounding them to relist with me."
What are the challenges that you have faced in speaking with them?
"Often, they are so turned off by their previous experience that it's really difficult to build a rapport. They often feel wronged by the previous agent and worry that it's really negatively impacted the value of their home.
"Another challenge is that sometimes owners are simply unrealistic about the value of the property. Any owner naturally has a bias for their property, but when they are unreasonable the condition of the property, or the list price, or expectations of the market it can be difficult to see to eye-to-eye. However, if you're finding major delusion with an owner, you can quickly understand why the listing expired and it makes it easier to move on to the next one!"