Every day, we are asked "Does Home Value Leads really work? What can I do to make it successful?" Of course, we are going to say the system works. 1) Because we are biased, and 2) Because it really does WORK. So rather than you hearing it from us, we introduced the Agent Spotlight, where we highlight one of our clients who is using Home Value Leads to enhance their real estate lead generation and get some tips on how to enhance yours as well.
Agent Spotlight: Miguel A. Arellano of Coldwell Banker Global Luxury Miami Beach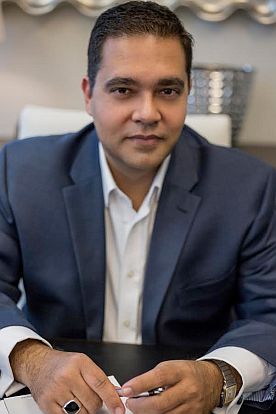 Miguel A. Arellano specializes in Coral Gables Real Estate and has been in real estate for over a decade with the prestigious and global brand of Coldwell Banker. His passion is marketing and selling homes. He has assisted his customers with many multi-million dollar transactions. No challenge is too big or too small. Personal service and attention to detail is a trademark of his professional work.
How long have you been a Home Value Leads client and what kind of results have you seen?
I have been a customer of Home Value Leads for two months, and I have been very busy going to listing appointments on a weekly basis. So far I have had 50 seller leads and much more coming daily.
What other lead generation strategies have you used and how do they compare to Home Value Leads?
I have tried other similar programs and not only are they more expensive but I am capped on the zip codes I can receive leads from. Home Value Leads is a game changer in the business of obtaining excellent quality seller leads.
Learn how to get seller leads with our home valuation landing pages
What is your follow-up strategy with these leads?
I call the leads that have numbers the moment I receive them. If no number is given, I usually go and knock on their door, and I also send them something in the mail. The drip campaign attached to Home Value Leads has been a great follow up tool as well.
Why do you think some agents are successful while others are not?
Follow up and follow through. Some give up on a prospect too soon. Most don't dedicate enough time to prospecting.
If you could give agents ONE piece of advice that would enhance their online lead generation and conversion, what would it be?
Sign up for Home Value Leads.
We would like to thank Miguel A. Arellano again for answering our Agent Spotlight questions and discussing how Home Value Leads has made a difference in his business.
Would you like to find out if Home Value Leads would help you take your business to the next level? Sign up for a 14 day free trial today and start generating seller leads tomorrow.