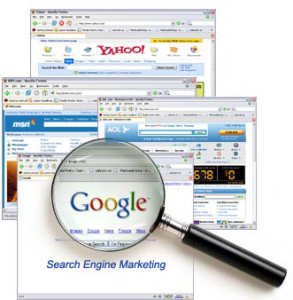 Superior websites are designed to do one simple thing: generate leads.
Unfortunately, the search engines are dominated by national portals such as Trulia, Zillow, and Realtor.com so the likelihood of being found quickly are slim, especially for a brand new website.
There is a way to generate leads on your site today and attract viewers in just minutes however. If you need quick traffic and quick leads, you may want to consider Pay Per Click lead generation for real estate leads.
What is Pay Per Click lead generation?
A lot of successful real estate agents today have discovered the secret to driving lots of traffic to a good lead generation real estate website.
The secret lies in taking advantage of pay-per-click to its full capabilities. Pay-per-click is the fastest way to generate targeted traffic on your site.
The method uses online advertising that displays an ad on a search engine or websites. You can quickly set up an account on Google or Facebook and have your real estate lead generation campaign set-up in minutes.
Pay per click advertising lets the marketer identify exactly which demographics and/or keywords yield the best results based on the number of clicks that an ad gets.
Once the ad has been set up, it will be distributed throughout the web to entice viewers to your real estate lead generation website. The pay per click campaign can be up and run literally within a few minutes and generating leads just as quickly.
Pay per click campaigns are considered an art. Successful real estate agents spend time learning the science of good keyword selection, evaluating the numbers, and making changes to their pay per click lead generation campaigns.
Getting the most traffic for the least amount of money is the real key to pay per click advertising.