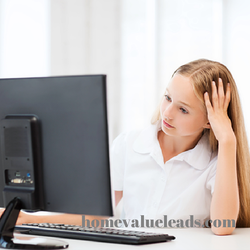 For its certified REALTORS, The NAR offers training on a variety of topics including ethics, marketing, foreclosures, and short sales. The NAR is a leading organization in the real estate industry, which makes their resources very valuable for agents who want to improve their skills.
Kaplan Real Estate Education
Another option for the best online training for real estate education is Kaplan Real Estate. Kaplan calls itself the premier real estate institution for licensing and continuing education for realtors. Kaplan's courses cover a range of topics including ways to get licensing in various real estate fields. Kaplan is a great online training resource for real estate agents looking to diversify their abilities and get real estate licensure in an area that they are unfamiliar with.
Real Estate Online Training
Learn how to get seller leads with our home valuation landing pages
Also known as REOT, Real Estate Online Training develops courses for prominent real estate companies including Freddie Mac and Long & Foster. REOT's Accredited REO agent certification is valuable for agents who want to show their worth to prospective clients, because this certification indicates that a realtor has the knowledge necessary to handle REO business.
Agentpress
While Agentpress is not a traditional real estate school in the nature of other institutions mentioned on this list, it does offer some valuable training resources for realtors in the marketing area. Agentpress includes resources like audio seminars and white paper reports that help teach agents what they must do to market their business successfully.
The American School of Real Estate Express
The American School of Real Estate Express awards certifications for students in fields that include financing, property management, and technology. This institution is great for both real estate licensing and continuing education.
No matter what kind of real estate you wish to succeed in, getting licensure and continuing your education is crucial for reaching your full potential. Find a quality institution to offer you the best online training for your real estate business is necessary to get up to speed on all of the latest concepts and techniques used by real estate agents around the world that wish to better serve their clients.