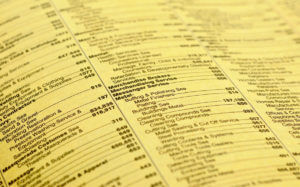 If you've been in real estate long enough, you might already know that listing your real estate firm in online business directories is a must for SEO purposes. The more legitimate websites you can include your business and URL on, the more credibility you have in search engines' eyes.
Another good reason to include your website in an online directory? More opportunities for home sellers and buyers to find and connect with you.
Some Tips for Listing your Business
In order to ensure that you optimize the success from your listing efforts, be sure to follow these handy tips:
Make sure when you do start your own business listing that you have the right email to which your verifications and updates can be sent. More often than not, it can be an arduous process to claim or improve your listing is you have a million different emails linked to any one account.
Ensure that all information (name, address, phone, website and description) are consistent amongst all of your listings. This not only ensures you provide the correct information for leads but also improves your SEO.
Don't be afraid to take the time to contact the listing service if you need help. So much time can be wasted trying to figure out listings on your own. A simple online chat, call or email can reduce the time it takes to improve, update or start your listing.
New Directories
We've included a comprehensive list in the past of some top online business directories. Since then, a few more directories have popped up where more and more real estate agents are listed. You should be, too!
Check out the list below and a comprehensive summary of each directory.
Talk Local – Right there on the home page main navigation is the "Real Estate" category. What's more, the sub-navigation menu includes "Selling Home," "Purchasing Home" and "Finding Lender." Nothing could be easier for your leads! Like many lead generation sites, you claim your profile or create a new one, receive requests via the portal to your desired communication channel, accept or reject the lead and connect.
Manta.com – How many times have you come across the website Manta.com? Yet, you probably didn't realize that you, too, can be listed on their site. Manta allows you to not only include contact information but also a photo to personalize your listing – for free. In addition, they offer listing management and marketing services, ad space and more.
Local Publication Directories – You know those local magazines, newsletters and weeklies that you find at the grocery store racks, in your doctor's office or might get sent to your home? They often have a pretty comprehensive directory of local businesses. If you can't easily find it, contact the publisher and ask how you can submit your information.