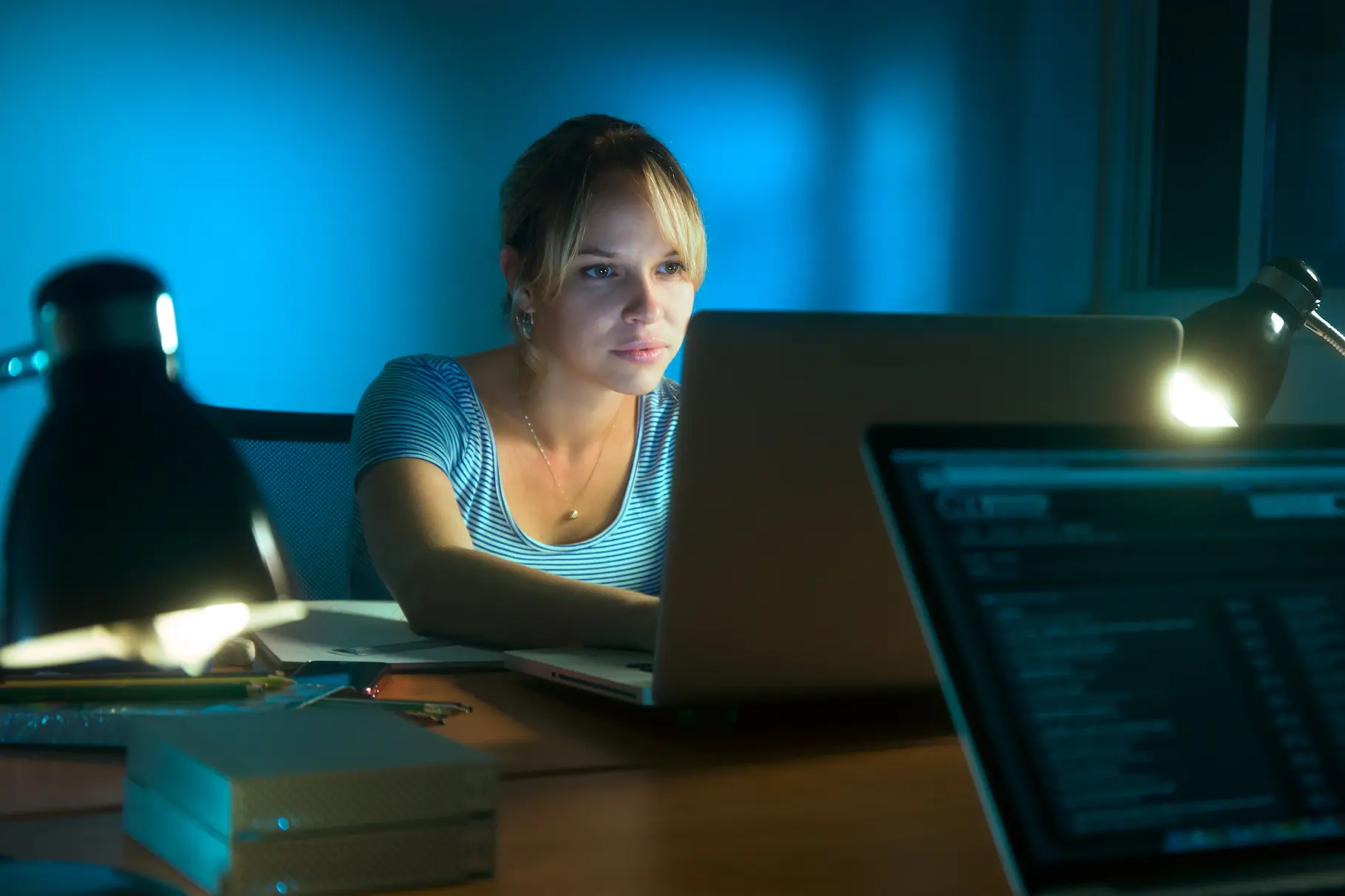 Quick links:
Best Real Estate Video Editing and Recording Tools
Did you know that low-quality real estate videos can seriously damage your business? First impressions are everything, and showing a property with a low-quality video will very likely put your client off.
You may have learned about drone and aerial photography in one of our previous articles. We've also written about how investing in a video recording, and editing course or hiring a professional is worth getting the quality of recording you are looking for.
Now we will focus on the video editing and recording tools you need to go along with it because you'll want the correct software for your needs.
There are many software options for desktop and laptop computers and apps for cell phones, tablets and iOS.
Learn how to get seller leads with our home valuation landing pages
Let's dive in and look at some laptop and desktop computer tools you can use.
Lumen5
The great thing about Lumen5 is that it uses Machine Learning to automate a large part of the process. For instance, primary keywords will be highlighted, and text will automatically be placed so that it doesn't cover any essential features, like human faces.
It also offers all the online tools and resources you need to make killer videos. The built-in library grants access to millions of soundtracks and images.
Animoto
Animoto is an easy drag-and-drop video maker with plenty of templates and a vast selection of licensed soundtracks. Layouts can be custom designs with images, videos, colors, fonts, and transitions – or you can start from scratch.
You can create an unlimited number of videos with their free option. Still, if you don't want the Animoto brand showing on your creations, you'd do better with the Professional or Professional Plus plans.
InVideo
InVideo offers over 5,000 customizable templates. However, only 150 of those are real estate templates. But a creative mind can customize anything to its purpose. Use your imagination and InVideo's excellent music library, customize your text and font effects and create a masterpiece. You can start for free and upgrade to a pro plan if you are happy with this product.
Makermoon
Makermoon is a fantastic real estate tool. The web API lets you fully automate video making, saving manpower and hours. You can modify available parameters on the editor's form, like font and color. The API also produces videos in multiple resolutions.
Renderforest
Renderforest is an excellent tool for beginners. It provides an online logo maker, design graphics and a website builder.
However, the free version comes with the Renderforest watermark on all your creations. If you don't want the watermark, you'll have to take one of their subscription-based plans.
Some of the Apps available
Viddy
Viddy is very similar to Instagram. It enables you to record 30-second videos, use filters and effects to edit them and share them with different social media networks.
It doesn't have as many features as other Apps, but the interface is straightforward and user-friendly.
Instagram
Instagram is a widely used networking platform and an indispensable tool for business owners. It allows real estate agents to showcase their listings to attract buyers. Still, more importantly, it will enable agents to build brand awareness, generate a following to pull in more leads and connect with their clients.
Filmic Pro
Filmic Pro offers granular control of exposure, frame rate, gamma curves, bitrate and audio.
It comes with a custom function button that allows you to use your favorite function from a top-level access point and offers options for flat or true log recording mode. They offer a Mobile Filmmaking Learning Center.
Camera Plus
Camera Plus can make a beginner look like a pro. This iOS App allows manual shooting, RAW capture and editing, portrait and depth capture, improved slow shutter mode and has modes for every occasion, a clipping indicator and hands-free control.
Ultra res captures every detail. It also offers MagicML, which automates the process.
Magisto
Magisto offers a green screen, split screen and picture-in-picture option. The AI portrait option removes the background and allows you to customize your video.
Access royalty-free media and templates, plus you can use them with plug-ins. Magisto has over 85 million users worldwide.
Real Estate Video Equipment Tools
There are many video recording and editing tools that can aid you in producing a top-quality video. For instance, your phone, a microphone or a video camera.
Let's dive in and look at some of the best tools on the market.
iPhone 14
The iPhone 14 includes a wide-angle camera lens, enabling realtors to capture the entire room in one shot.
Fugetek selfie stick and tripod
If you want to make good real estate videos with your smartphone, then a selfie stick is a must. This will allow you to gain shots from difficult angles.
Rode videomicro
Shooting the best videos won't help you unless your viewers can hear you. The Rode videomicro includes a shock mount making it easy to use with any camera.
DJI OM5
DJI OM5 is one of the best gimbal smartphone stabilizers on the market today.
It has a built-in extension rod allows you to take amazing shots and capture excellent-quality videos. It doesn't help just having an excellent quality drone or camera without the other tools to go with it.
To make awesome videos, you must use all the tools mentioned above.
Types of Real Estate Videos
Now that you know what tools are available, let's look at the different kinds of video and video production you can employ in your video marketing.
Different types of video are best suited for other platforms.
Tour and 3-D videos make great YouTube videos, whereas agent and client testimonials work well with Instagram because they are short.
However, make use of editing to use the duplicate footage for different platforms.
Listing videos
A portfolio of outstanding listing videos with corresponding details on each property's sale can increase your leads by a large portion.
They help you to attract more clients and sell listings more quicker.
Use this type of video to showcase the property's features through videography and narration.
Vlogs
Use vlogging to establish a relationship with your clients.
Vlogging is all about the real deal – real life's ups and downs, not picture-perfect advertising.
Demonstrate success and failure to show your humanity and keep clients feeling like they can relate to you.
Talking head videos
One of the biggest benefits of this type of video is how it allows the viewer to build trust in you before ever meeting you.
For instance, imagine a talking head video sent to the prospect every day over seven days.
When the client meets you to discuss the deal, they will already feel as if they know you, making it easier to close the transaction.
Explainer
An explainer video is designed to increase customer loyalty. Ensure that they are eye-catching, clear and easy to understand.
Share them with your prospects to build trust. One of the advantages of this type of video is it boosts your SEO and is easily shareable.
Agent testimonial
Agent reviews are critical as they help to establish a realtor's online presence and credibility. They also help to develop your proven track record and show prospects that you are trustworthy.
Client testimonials
Client reviews are imperative to establish a realtor's trustworthiness and track history. Top agents make asking for a client's testimonial part of their standard marketing strategy.
Whether positive or negative, reviews create your online presence and strengthen your brand name.
Neighborhood tour video
Tour videos are the type of video for introducing clients to the area surrounding a property.
Prospects want to know what kind of area they'll be buying into, and a neighborhood tour video will show them around the focal points of the neighborhood.
A drone is perfect for making tour videos.
Real Estate Video Marketing Tips for Realtors
If you were wondering how to make real estate videos, I hope this article has answered most of your questions.
Here are 7 more tips to assist when making a real estate video:
Choose the right platforms – boost your brand by ensuring that you are utilizing every platform available to you.
Email signature video – add your video marketing to your email signature, so it goes out with every email, thus increasing your visibility.
Use listing videos – research shows that properties with listing videos get more inquiries.
Use promotional neighborhood videos – use neighborhood tour videos to familiarize prospects with the critical focal points of the area.
Nurture your prospects – follow up with your prospects.
Make your videos actionable – ensure your prospects know what to do after watching your video.
Create compelling scripts – beginners tend to get stage fright when making videos. It can help to follow a script as long as you keep it sounding natural.
Now that you know more about the tools used in making real estate videos, you can go out there and make your mark.
Home Value Leads (HVL) can help you generate great seller leads to convert into buyers using the information provided in this article.