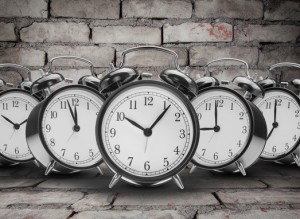 Brian Rayl of Home Value Leads recently spoke on a webinar about a follow-up strategy, among other things, to help more effectively turn seller leads into clients. By taking a little time to instill a process for yourself, and that of your team, once you receive an email, call  or other first-time communication from a prospective client, you will find that no lead will go wasted if you employ the right follow-up strategy.
Day 1
When you receive a full lead, it's important to respond to the communication right away. A follow-up call, if you have the phone number, is appropriate. In fact, do this three times the first day. Three times, you ask? That's only if you don't get an answer the first two times. Be sure to qualify the call with as much information as you have available to you about the seller by understanding and speaking to their timeframe and motivation.
If you don't hear back from them, go ahead and send them a follow-up text and an email.
 Days 2 – 5
Reach out one time per day by phone. You can also leave an email if you'd like, but be sure to contact the seller once a day. You never know if the person who called/emailed has a busy schedule, has a flood of messages, texts and emails and may just have accidentally glazed over your message.
Next 3 Weeks
Now you can limit your communication to just one time per week. It's important to keep up on this schedule so that you don't miss the seller. Another real estate agent may beat you to the punch!
1 Month to 5 Months
Still haven't heard back from the seller? Then contact them by phone or email every other week.
6 Months to 1 Year
Don't lose hope at this point! It takes some sellers a while to feel comfortable with the idea of selling their home, but if they were interested in the first place, they will eventually budge and want to know what their options are. Don't forget to have your notes handy so that you can easily talk to them and not forget what the person had called or emailed about in the first place.
After 1 Year
For the same reason during the last period of time you were contacting the seller, keep at it, but only contact them once a quarter.
Keeping Track of Your Correspondence
To help you keep track, have it set on your calendar ahead of time to contact the seller. Enter in something like this: Name of Prospect, Date Started Calling and something like "Quarter 1 Call" or "Month 1 Call". Enter in the information about the seller that you know in the "Notes" section (neighborhood, home value at time they called, etc.) and set an alarm so you know to contact them. You'll immediately see a list of daily reminders of who to call, email or text every day, making it easier for you to keep track. You can set this in your calendar after the last time you called, but be sure to diligently enter in this information so you don't miss a beat in your correspondence!