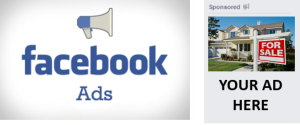 Make sure you review your ad's analytics daily. You'll want to see how your ad is performing and adjust accordingly.
Test your ads often. Test two ads in the same campaign to the same audience but try a different picture or different copy. The point is to change just one element and keep all others the same in order to see what aspect of the ad yields the most performance.
Update your landing page as often as you need to. Nothing worse then leading people to a broken link or to a page that does not have the correct contact info or stats!
Don't forget – following up via phone, email, text or mail is still important to do! You want leads but only YOU can convert them to actual clients!