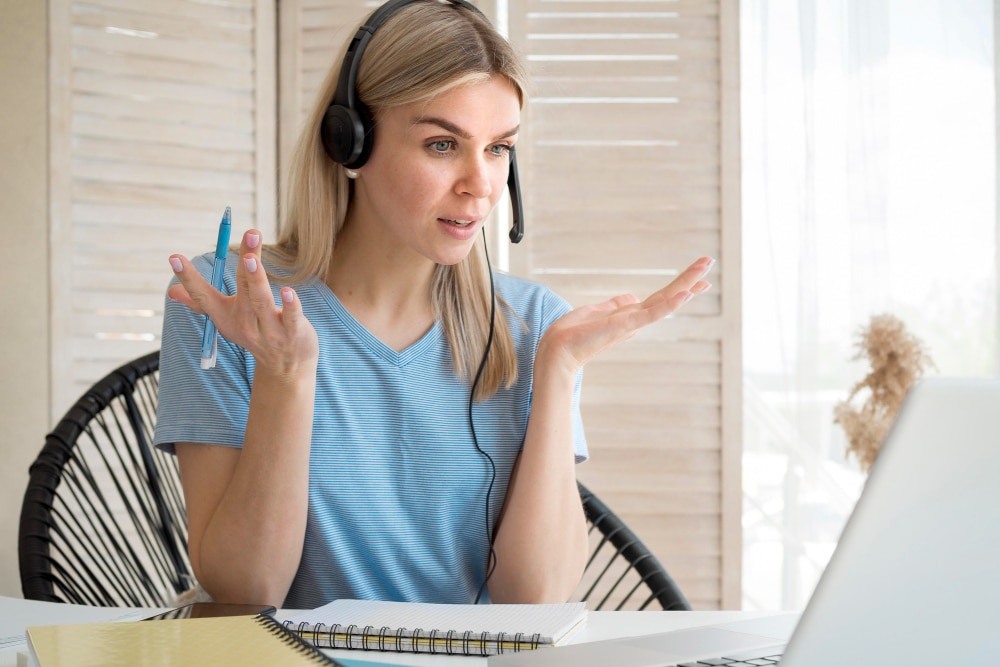 Jump to:
What Is a Virtual Real Estate Assistant?
When the pandemic began, there were obvious changes in the real estate markets. People all over the world learned that their current homes were inadequate for the new reality of working, teaching, exercising, cooking, and living at home.
Real estate agents were working overtime, trying to manage their time effectively and attempting to squeeze everything they needed to do into a 40-hour work week. But let's be honest, it's just not possible.
Real estate agents will benefit greatly from hiring a virtual assistant to generate leads. Agents must be accessible to their clients at all times of the day to handle contracts, submit and accept bids, and answer incoming calls, do Comparative Market Analysis (CMA) and Circle Prospecting also can help you to build a team if the business grows. Any agent would quickly become exhausted by doing this on their own.
A virtual assistant manages everyday company tasks like cold contacting, lead generation, tracking finances, website building, marketing, and database maintenance. They operate remotely and offer knowledge so agents can concentrate on essential duties while business operations are managed in the background.
Learn how to get seller leads with our home valuation landing pages
Let's look at some pros and cons of hiring a virtual assistant and how they benefit the industry.
Pro's
Most of the time, virtual assistants will be most beneficial in taking care of all the menial tasks that, when added together, eat up a lot of time in a day that could be better spent dealing with clients.
Less Expensive: Than hiring a full-time or even part-time employee. Virtual assistants usually bill by the number of hours they work. A virtual real estate assistant's cost is often tax deductible, whereas hiring an in-house staff comes with tax obligations and employee perks.
More options: Since a virtual assistant works remotely, business owners are no longer constrained to interviewing candidates in their state. In addition to finding helpers locally, business owners have access to talent pools abroad that may offer their services at reasonable costs. Employers can also use virtual assistants for jobs or projects requiring specialized skill sets.
Flexibility: Both recruiting organizations and employees now have more options because of the development of technology. Real estate virtual assistants love not having to commute or operate within rigid work-hour restrictions because they are not restricted to an office. Virtual assistants may make for happier employees as a result. Employers can benefit from this flexibility as well. Because the helper is not physically there, there is no need to devote time to supervision or micromanagement.
Liability reduction: Employing people on-site comes with many liability issues. Legal risks can include harassment or work-related injuries that could lead to legal action. Employees working on-site can also raise the chance of equipment breakdown or losing crucial paperwork.
Cons
Many agents need a virtual assistant who, at the very least, has a basic knowledge of the area and market in which they are active. If this is the case, you'll want to look closer to home (and spend more) for your assistant's support.
Absence of physical presence: It might be challenging to communicate with a remote employee, especially in a different time zone. Even while tools like Skype and Zoom have greatly facilitated remote communication, it can still be challenging to coordinate with someone not physically present, particularly when an emergency or prompt responses are required.
Building trust: Working with a real estate virtual assistant who is based remotely can make this process more difficult. It can be challenging to monitor assistants to ensure they are working during the stated hours or aren't simultaneously invoicing many clients. Constructing procedures may be beneficial to build this sense of trust and reduce the need for constant supervision.
Training: Virtual real estate assistants cannot receive in-person training. Business owners must devise innovative workarounds to ensure the assistant successfully carries out duties and projects. Thanks to modern technology, anyone may now easily record video training sessions and share computer screens.
Linguistic barriers: Many business owners like taking advantage of the relatively lower wages of international virtual assistants for real estate. Language obstacles, however, can occasionally be a barrier. Although many virtual assistants are fluent in English, misunderstandings may arise due to cultural differences, corporate practices, or everyday life. Company owners should constantly communicate clearly, and use inclusive language whenever possible.
How Much Do You Pay a Virtual Assistant?
A virtual assistant offers online services to organizations and entrepreneurs. Their services include administration, bookkeeping, scheduling, and other tasks depending on the employer's needs.
That said, virtual assistants come in various forms (like administrative assistants) and are mostly independent contractors or freelancers.
Accordin to ZipRecruiter, the average hourly wage for a virtual assistant in the US is $20.89. However, hourly pay ranges from $6.25 to $37.98. Most virtual assistant salaries in the US now fall between the 25th and 75th percentiles at $14.18 to $24.52.
Given a virtual assistant's wide range of wages, there may be many prospects for growth and higher income based on skill level, location, and years of experience.
For part-time or full-time virtual assistant services, there's no set rate. An independent virtual assistant could bill from $2 to $100 per hour. Companies like Upwork or Fiverr are excellent platforms for finding a good freelancer with competitive rates.
How To Hire a Real Estate Virtual Assistant
Numerous websites to help connect employers and virtual assistants. Upwork is an excellent resource for finding virtual assistants at an entry-level, especially when real estate-specific talents are not strictly necessary.
The marketplace MyTasker specializes in offering virtual assistants from other countries. For individuals looking for foreign assistants who have real estate training, websites like MyOutDesk offer a thorough vetting process.
It's essential to clearly understand the activities you need assistance with and the abilities necessary to complete them before searching for a virtual assistant online. This will make it easier for you to find and sort through potential applicants.
Pay close attention to a freelancer's past employment history, credentials, and skills when examining their profile.
To learn more about their work ethic and degree of quality control, look at the testimonials and ratings they have amassed from prior customers. Also, you might request that they finish a test task so that you can assess how they work and the degree of adaptability to your needs.
Ask prospective virtual assistants about their availability, time zone, and communication style when conducting interviews. It's crucial to go over all of the specifics of the assignment, such as the required tools and software, payment arrangements, and the range of the work.
Once the ideal candidate has been identified, it's critical to establish clear goals, benchmarks, and a communication plan. Before signing a contract, ensure you and the other party agree on the work's parameters, deadlines, and payment arrangements.
Remember that employing a virtual assistant is a continuous process; you should check in frequently and provide feedback to ensure the job reaches your standards and that problems are resolved promptly.
The fundamental stages for locating and hiring a virtual assistant on Upwork or another comparable website are as follows:
Register for a profile on the platform and create an account.
Use pertinent keywords and search criteria, such as location, hourly rate, and expertise, to find virtual assistants.
To identify the best fit for your needs, look through the profiles and portfolios of the freelancers.
Give the freelancers you want to work with an invitation or contact them via the platform's messaging feature.
To ask questions and review the job's intricacies, interview the freelancers.
Choose the top applicant and then extend a formal job offer to them.
Contracts may be signed, goals can be set, and payments can be made via the platform's built-in system.
Analyzing the freelancer's profile and portfolio carefully can help you determine whether they fit your needs well. It's crucial to remember that Upwork and similar sites can have a sizable pool of smart and experienced virtual assistants.
Business Growth Tasks for a Virtual Assistant in Real Estate
Virtual assistants should have no trouble staying busy if there's a solid customer base. They are capable of doing a variety of jobs. Below is our list of virtual assistant tasks, which we have supplemented with a few of our suggestions.
Virtual assistants can use lead generation software, making focusing on the quality of client relationships and other essential tasks easier. They can use software to complete the following:
Automated valuation
Sms-marketing
Email campaigns
Facebook advertising
Lead follow-ups
Mobile-friendly landing page management
Email campaigns, correspondence, and answering calls.
Market research activities
Email campaigns, mail and answering calls
Scheduling of meetings, appointments, and inspections
Entering data into the relevant systems
Improving customer satisfaction
Ensuring smooth transactions
Communicating on the agents' behalf
Performing online marketing tasks
Organizing costing gifts
Writing blog posts, some topics include:

Comparative market analysis
Circle prospecting
Do you pay agents to show or keep a house open
How Do I Become a Virtual Real Estate Agent?
Although a high school diploma or equivalent is generally required, virtual real estate assistants are not required to have a formal education. Many people enroll in real estate courses at a community college or vocational school to learn about real estate papers, procedures, and laws.
Some firms give new hires administrative experience and on-the-job training. Knowing real estate processes may increase your marketability.
Regularly browse the MLS listings to learn how they are presented, and connect with real estate agents to learn about VA opportunities.
To be a virtual agent, you must be prepared and have a dependable internet connection.
Best Real Estate Virtual Assistant Companies in 2023
Several companies offer real estate virtual assistants for hire. Some of these include:
These top virtual assistant websites give you access to an account manager who can aid you in finding a VA on their team who fits your working preferences, personality, and, of course, the jobs you need to be completed.
Over the years, these businesses have discovered that their clients prefer experienced VAs with college degrees to fresh graduates. The best suppliers also give flexible and reasonable prices to suit your business.
Wrap Up
Hiring a virtual real estate assistant is one of the best things to do for any real estate company. And even better than that is using the latest software to take your business to the next level.
If you want to expand your real estate business, hiring a virtual assistant is the first step in your growth strategy.
You can then better focus your time and energy on activities that generate revenue by assigning tasks and projects, including administrative and specialized responsibilities.
A few advantages of using virtual assistants for real estate are price, adaptability, and access to a bigger hiring pool.
Entrepreneurs should carefully weigh potential pros and cons, as with any company decision.
Employing a virtual assistant can be relatively easy, but it's good to adopt best practices to help avoid any setbacks.