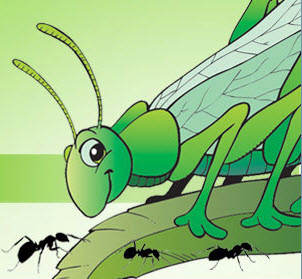 At Home Value Leads, we understand that people want to use a variety of programs and technologies to best serve their own needs and those of their clients. We are making a big effort to integrate our systems into the best products for the best possible experience for our clients (and yours). Unfortunately, not all companies make it easy, or even possible, to integrate into their systems.
Luckily, some do.
Happy Grasshopper is a product that has only been around for a couple of years, but has already made a huge impact on many agent's careers. Personally, I have been a very Happy Grasshopper fan since I first heard of the concept – Fun, easy, effective emails that are written for you and encourage people to respond to them. No longer do I have to bash my clients past and present with real estate market updates and stale newsletters. Now, I can actually engage with my clients and they will actually respond to me and engage back. That is the beauty of Happy Grasshopper – IT WORKS.
Why does it work? Because they don't communicate like sales people. Even their sales people don't communicate like sales people. They communicate with people like they are friends, not "clients." They communicate on a level that makes you feel comfortable, friendly, and honest – not like like a salesperson. When their blog uses phrases like "great taste, less douchey" and "self-promoting douchebaggery" you know the product has to live up to a certain standard. Fear not, douchey has never been used in one of their emails that they send out to clients – yet, anyways.
But Happy Grasshopper doesn't just stop at nurturing your clients. Recently, Happy Grasshopper introduced a new product called "Position Me" which is designed to take leads from various sources (like Home Value Leads) and help you convert them to clients. Studies show that people will work with agents that they know, like, and trust. Position Me from Happy Grasshopper does just that – It builds campaigns built around your personality and your ideal client to maximize conversion rates.  It is an amazing product that we are happy to integrate with and we hope you are too. If you are not a Happy Grasshopper client, then you have been missing out.
With the Home Value Leads' amazing ability to generate real estate seller leads and the unique lead conversion of Happy Grasshopper and Position Me, this is surely a match made in real estate marketing heaven.