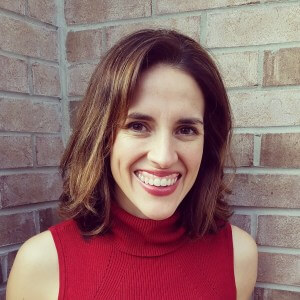 For-sale-by-owner properties are, according to many agents, low-hanging fruit when it comes to leads. That may be, but if everyone's doing it, then you've got to do something different!
One way to do that is to change your perspective by getting a new perspective: That of an actual FSBO home seller!
Enter Ali Wenzke, author of the blog The Art of Happy Moving. Here's her story and her advice for agents looking to better engage with FSBOs.
"After moving ten times in eleven years and selling a couple homes by owner, I learned a few things along the way. I've also interviewed many others about their experiences. I blog about moving, real estate and finding ways to be happier throughout the moving process at The Art of Happy Moving.
"In reference to…how real estate professionals can engage with FSBOs, I have a few tips from the point of view of an FSBO.
*Keep It Casual*
"When my husband and I sold our house by owner, we encountered two types of real estate professionals – those that did the hard sell and those that kept it casual. We strongly preferred the latter. At most, engage twice.
"Reach out to the homeowner via email when you see the listing and stop by the first open house to say, If you decide to use an agent in the future, I hope you'll consider me.
*Flatter the FSBO Seller *
"The *last *thing you want to tell a FSBO seller is You'll never sell this on your own. If I represent you, I can save you time and make you more money. Bad strategy.
"An FSBO seller believes in herself. She's already made the decision to spend time and money so that she doesn't need to hand over a commission check to a real estate agent. Instead, tell the FSBO seller everything she's doing right. Then, tell her that you would be happy to be her back-up plan.
"If anything changes in the future, would you consider giving me a call? Wish her luck. If the house sells, follow-up and congratulate her. She will remember you and use you in the future or she'll recommend you to a friend.
*Leave a Brochure or Flyer Marketed to FSBOs*
"What special skills do you have that a FSBO seller can't do on her own? If you offer a free home staging consultation as part of your marketing package, mention it. If your photography skills are extraordinary,
highlight that. Consider anything that might be stressful to a home seller and how your skills could be useful. Don't go into detail in person. Let your flyer do the talking for you."