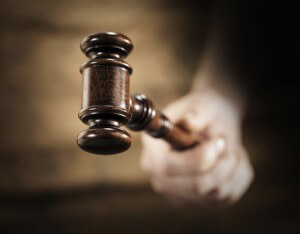 Sometimes working with buyers is just not as easy as you would hope. In addition to the typical challenges you might face with them as a real estate agent (being stood up at showings, frequent rescheduling, excessive showing, changing minds, etc.), you may have to meet a whole special set of objections with them, too.
We spoke with Kelly Hager, CEO of Kelly Hager Real Estate Services, who gave us some great scripts for the most frequent buyer objections you'll hear. Check them out below!
OBJECTION: We will buy something when we find the right home.
RESPONSE: Just so I am understanding correctly…is the right home the perfect home? And is the perfect home still in our budget? Because if not, we need to be focusing on the right homes that have most of the features we like. Waiting to find the right home with everything we desire might mean waiting for something that doesn't exist. But if the perfect home is being able to choose what features you like, let's visit a builder this weekend. That would be the solution, wouldn't you agree?
OR
I know we've covered this before, but just in case things have changed…what features/criteria constitutes the right home? What do you think has more of the criteria you desire: Existing or New Construction? Is the right home the cheapest home or would you pay more to have more? Help me understand these things so I know where to focus the search to better help you.
OBJECTION: There just isn't anything we like in our area lately.
RESPONSE: Would it make any sense to expand either the geography of your search or the price range? There's other criteria we can modify if being in the right area is more important than anything. What would be some things you could live without? Let's work together to figure out a way we can exhaust all options inventory-wise, ok? I don't want an opportunity to be missed if it was only because the search criteria was too narrow.
OR
[Run a search with the criteria they are desiring and see if anything has sold recently. If what they are looking for hasn't even been selling, it's time to take a step back and present this data to them. If homes have been selling with that criteria AND match up price-wise, it's even more important to present to the buyer because it indicates homes like this are likely met with competition and not on the market long. Part of the reason they've been looking for a long time may be because they aren't that motivated to begin with.]
OBJECTION: We'll let you know when we find something worth looking at.
RESPONSE: Let me just tell you something from my experiences. Give each home a chance. Sometimes the pictures don't tell the whole story. It's easy to look at a few photographs and write off a home because they weren't professionally taken. It would be a good idea to take an in-person tour of some of your possibilities just to make sure, that way we can be more effective at checking these off the list.
Have any objections to add and your responses to them? Let us know on our Facebook page!