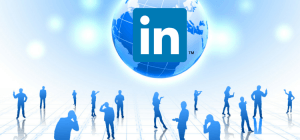 As real estate agents, it's not uncommon to spend time on social media platforms that drive the most leads (we're talking to you, Facebook). However, your LinkedIn profile is an oft-forgotten site that many agents forget about because 1) it's not as interactive as other social media and 2) it does not provide direct opportunities to garner leads.
Linkedin, though, connects you to professionals, many of whom could be potential home sellers and buyers. Plus, it shows up in search engines where leads could be conducting their research for just the right agent to work with. So it's worth the time to clean up your profile and make sure that you create the right voice and message through it.
Does Your LinkedIn Profile Really Matter?
It's obvious when you first glance at LinkedIn that its like an online resume. You have your name, title, credentials and experience prominently displayed in a familiar resume-style format. However, most people treat LinkedIn as not only an afterthought but truly as a resume. The platform gives so much more room to showcase who you are as a real estate agent than most realize.
LinkedIn is still a community, so it should be treated as one. You may not post funny memes on it, but it does give you an opportunity to connect and engage.
While LinkedIn does have a feed, the most important spot is your profile. Let's dig into the profile and how you can improve yours as a real estate agent.
A Face to a Name
If you don't have a profile photo up on LinkedIn yet, do it now! Every time I visit a profile on LinkedIn (or any social media or even website), I immediately look to connect with the person through their photo. It's a simple way to put that old "face to a name" phrase to work and gives your profile more personality.
While professional photos are nice, a photo of just you (no cropped group photos) that is clear (no zooming in) and somewhat professional (we don't need to see your cat or you in a bathing suit) works great. Some of the catchiest and most personable photos usually show someone relaxed in a casual setting (i.e. cool background). It doesn't have to be in a suit with a typical photo studio background. Let it show off who you are.
The Short of You
Have you ever done a search for someone online? You may have come across their LinkedIn profile on the first two pages. So when someone visits your LinkedIn profile, you should be ready. It starts with a good headline. You might see that many people put their title and credentials: Licensed Real Estate Agent, Realtor. But you can get more creative and peak more interest with a tailored headline.
"Creatively Selling Atlanta Homes Since 2001" is a example. LinkedIn gives you a generous amount of room to play with your headline, so play up your personality as well as your talents here. This is an important part of your personal branding.
Also, SEO bonus: Make sure that your LinkedIn URL is customized with your name, if it isn't already. This makes it easy for search engines to find you. Just click on the pencil next to your LinkedIn URL link on the right side of your profile and make sure it has your first and last name.
Sum It Up
The summary of your LinkedIn profile is a great place to tell the story of you as a real estate agent. Again, get creative and let your personality shine through. How did you start in the industry? Was it an unlikely path? Why do you love it so much? What do you specialize in? How do you best help your clients and what recognition have you received?
The most intriguing summaries are those that talk in first person and try to connect with their audience. You don't necessarily have to talk to your LinkedIn audience or try to sell them. Think of your summary as a response to a party conversation about what you really do.
LinkedIn may seem like just an extra social media platform, but if people are going to find you through it, then it should reflect who you are and give them the info they need. It's also still a sound platform that continuously improves its own algorithm of engagement among users (email reminders, for example), so be ready with the best profile you can have.