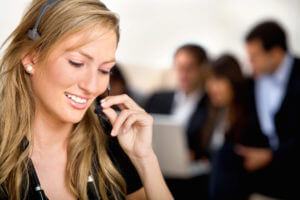 Cold calling is not every real estate agent's favorite to-do. And that's okay! But done with diligence, a plan and smart prospecting, cold calling can still be a productive part of your lead generation strategy.
Even though cold calling shouldn't be a huge part of your marketing calls, you should still keep in mind some tips to make the most of it. Below is advice from real estate professionals and providers that can help!
Set an Attainable Goal
Warm leads are a major part of Syracuse, New York Realtor Don Stevens real estate marketing. He finds many leads from Facebook and by attending local events.  However, cold calls still make up a part of his daily schedule.
"My daily goal is two calls a day for cold calling," says Stevens. "I also organize my leads by source and date and how I obtained them."
Learn how to get seller leads with our home valuation landing pages
Organize Leads by Area
Founder and CMO Sacha Ferrandi of Source Capital Funding, Inc., a real estate company based in San Diego and that operates in Minnesota, California, and Arizona, encourages his sales team to focus on cold calling metrics.
"Cold calling teams can find a lot of success through organizing leads by area," he suggests. "By organizing by area, your the sales team can learn about the area, the market values, local establishments, and other important details about the neighborhood that will help build a relationship faster."
"People want to work with companies that know the local area. This is especially true for small businesses. If your team can demonstrate that you know the area well and have roots in the market, your cold calls will be far more successful."
Give 'Em a VIP Experience
Another San Diego-based real estate company SD Equity Partners helps a lot of their clients across the company with cold-calling. Founder Evan Harris finds that an important tactic for cold calling is to ensure a feeling of a VIP experience.
"This can be completed by demonstrating early in the call thatyour team knows a lot about the community and is dedicated to creating a personal experience with the potential client," says Harris. "If you or your team sound like robots repeating information from a script, the conversion rate will be far lower."
What does a VIP experience mean? Demonstrate a level of dedication and support from the get-go. Tailor your conversation by asking specific questions that allow you to get to know the person more.
Let the Conversation Flow
Realtor Michael Kelczewski of Brandywine Fine Properties Sotheby's International Realty  in Wilmington has been practicing real estate for five years. He believes that cold calling is the secret to many successful agents and teams.
"Personally, I do not utilize a script as I allow the conversation to flow," he explains. "Also, some agents may employ outside sales assistants; however, I have found it important to maintain control."
Some sources for cold calls, according to Kelczewski, can include expire, withdrawn or otherwise inactive listings. Obituaries, divorce records and FSBOs are great opportunities, too. Make note of these sources so that you can talk specifically to each call and meet their objections smoothly.
Be Aware of Who NOT to Call
While cold calling can be extremely helpful and is on most agents' marketing strategies, JimEsposito of Fort Lauderdale Beach Property provides a fair warning.
"According to the law, you are not allowed to call anybody unless you have first verified they are not on the Do Not Call List," he says.
At the very least, simply apologize to the lead and ask them on the phone if they would like your help or to receive your monthly newsletter, for example, that they can opt out of every time. It doesn't hurt to give a cold call a try, especially if there is a clear need you can serve!