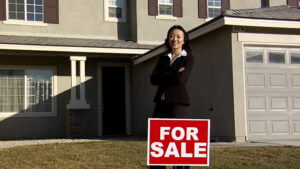 When it comes to specializing in a particular area, most real estate agents may not even think twice. After all, it's not like specializing in medicine, law or education. Or is it?
Why do some agents fail to sharpen their focus when it comes to real estate? One major reason: It eliminates opportunities outside your specialty. If you mostly deal with condos, does that mean you can't help a client who is looking for a single-family home? Of course not!
Benefits of Specializing in Real Estate
Specializing, however, has many benefits.
Become the go-to expert for a particular type of property, area or type of real estate.
Thoroughly understand your niche.
Get ahead of the competition.
Build trust in the community amongst current and future home sellers and buyers.
These are, of course, just a few!
What It Takes to Specialize
Short of actually getting certified to specialize in a particular area (which apparently the National Association of Realtors offers), it takes a bit to specialize in a real estate niche.
For one, you must dedicate some practice to, for example, selling into a particular niche. That means seeking out every property of that type and selling a lot of them. This could take months, maybe even years.
You'll find that this focus and dedication will provide many learning opportunities around the nuances of your niche. Selling condos is completely different from representing sellers of luxury single-family homes. Rural properties are completely different from urban ones.
Other tips:
Dedicate yourself to further understanding the types of sellers and buyers in this niche.
Take down notes as you encounter issues, questions or knowledge.
Seek the advice of those who are tied closely to your specialty.
Different Types of Real Estate Specialities
This is by no means an exhaustive list, but here are a few ideas for areas in which you can become the very best expert:
Condominiums
Luxury
Beachfront
Rural
Urban
First-time home buyers or sellers / millennials
Downsizing / baby boomers
Vacation homes
How to Let People Know
Now that you have worked hard to become an expert in a particular real estate niche, it's important to let people know. You can spread the word by typical means: direct mail, newsletters, business cards, email signatures, social media and more.
Some other effective ways is to tout your expertise through local publications. This could be your city paper, neighborhood weekly or magazine. Offer up stats that you can share that would be of interest to the publisher through a pitch or press release. If you enjoy writing and there is no resident real estate expert, propose to the editor or publisher a monthly or bi-monthly column that focuses specifically on your type or real estate.