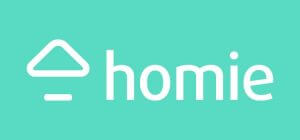 As innocuous as the name sounds, Homie is a new technology that is made to disrupt the real estate industry. A quick visit to the Homie.com blog on its website reveals, in a recent post, how it hopes to be viewed in the eyes of its users – and of real estate agents: "We're not anti-agent. We're pro-tech."
So, just what is Homie and is it truly not anti-agent? Let's find out.
What is Homie?
The Homie audience is divided into two camps: home sellers and home buyers. The company vows to save sellers thousands in listing fees while giving buyers a "commission refund" or a special "Homie-2-Homie" deal if the seller is also on Homie.
Basically, every part of the transaction is done online, including all fee payments for using Homie. Homie says it also offers expert advice when needed, which as we all know is a major value that agents bring to the table.
Learn how to get seller leads with our home valuation landing pages
Homie on the Seller Side
On the seller side, Homie purports to help homeowners sell their homes at a fraction of the cost it would take to use an agent. Homie provides sellers a complete package that addresses every step of the selling lifecycle.
According to its website,  you follow a few simple steps to sell your home. First, you sign up for Homie more than a week in advance of listing a home. Then, you schedule a photo shoot for your listing photos, after which a photographer will contact you to take pictures. You receive your photos and choose the ones you like. One to four days from listing day, you then receive a home value report to aid in selecting your listing price.
The advertising piece soon follows with yard signs, ads being built by Homie's team and optional MLS listing. During this process, you will also receive the listing agreement (with Homie) to sign. The listing goes live on not only Homie.com but also realtor.com, Zillow and more. You schedule tours, make offers and Homie's attorneys manage negotiations and contracts.
Now to the close. Contracts are digitally signed and an online dashboard and email alerts walk one through close.
Homie on the Buyer Side
The home buying side of Homie has less steps. First, you sign up for a buyer refund. Homie Loans offers pre-qualification. Then, find a home, whether on Homie or other sites, and schedule tours.
The negotiation process is all done online once you make an offer. Homie even offers to handle counter offers, negotiations and paperwork online and via email. As with sellers, email alerts and a dashboard walk buyers through close. Non-homie listings receive up to a $5,000 refund if there is a buyer's agent commission. Homie listings provide buyers with a deal through the Homie-to-Homie program.
Do We Still Need Agents?
While the process sounds like a dream on paper, we still give a resounding "yes" to the need for agents! Online processes and technology can only take you so far during the home buying and home selling process. Who is going to point out things you may not notice during a tour? Who is going to be there to conduct the tours? Who will keep up with every step in the process during a busy work week (i.e. who has time to do it all?!)?
The value that real estate agents bring to the table is worth their weight in commission. Besides not having the time to manage the process yourself, what are the other real headaches involved in such a complex process? It's making sure that you have all of your ducks in a row and choosing the right home or buyer. It's not missing anything during the process. It's having someone dedicated to your best interest whether you are selling or buying a home.
The real estate process is not just about a transaction, it's about having someone on your side during one of the most important and life-changing purchases you can ever make in your life. You make the ultimate decisions, but you have your agent to help guide you through and provide the best choices for you. These are the parts of the home buying or selling process that can't be taken online.