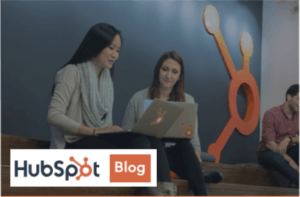 School is back in session, and we were inspired to bring you a post with more of an educational bent to it. The Internet is fraught with websites and blogs to educate real estate agents on all aspects of the industry and their careers. However, a number of blogs out there provide a wonderful resource for agents and are not necessarily focused on real estate.
Seeking wisdom and tips from resources outside of the real estate game opens your eyes to how professionals in other industries find success. It can give you new perspectives and ideas on how to tackle your own business and perhaps do something differently!
Today, we'd like to focus on a great resource: HubSpot.
What is HubSpot
HubSpot is a company that was founded by graduate students at MIT in 2004. These innovators discovered that "people don't want to be interrupted by marketers or harassed by salespeople. They want to be helped." From that concept was born HubSpot "to make the marketing and sales process human." HubSpot has done this by building an inbound community to help businesses achieve success. They now have a suite of tools to facilitate and reach this goal, including a CRM, all-in-one marketing and inbound sales tools.
We want to focus, however, on the HubSpot blogs that draw in so many eyeballs every month and help so many people every day. HubSpot has a beautifully organized trio of blogs: marketing, sales and customer success.
The HubSpot Blogs
The Marketing blog is perhaps the most helpful for real estate agents. It provides "insights, ideas and inspiration for modern marketers." Current topics, for example, include "7 Digital Marketing Strategies that Work: A Complete Guide" and "How to Create a Content Marketing Strategy for Virtual Reality." Each post even has the amount of time it would take to read each one.
The Sales blog is also super helpful, especially from a philosophical perspective. "Why Even Ambitious People Are Rarely Successful" is one such post that any professional business person can appreciate. And who is more ambitious than a real estate pro?
Finally, the Customer Success blog ties it all together. Real estate is one of the most customer/client-oriented fields out there, so this particular blog couldn't be more relevant. You might skip over some of the posts, but you never know what you'll discover just by glancing through. One recent post that only takes about seven minutes to read: "Customer Experience: The Beginner's Guide". Sounds like a great place to start!
Get Automated
Scroll down to the bottom of the blog page to subscribe to HubSpot's daily blog posts. You won't regret receiving these timely and informative emails in your inbox. Ever so often, HubSpot will also offer fantastic downloads on different topics, so be sure to sign up for those as well!