Most real estate agents are born talkers – as they should be! More than most other professions, real estate requires a good amount of time on the phone and in person. If you have a lot to say about the wonderful world of real estate, then consider a radio or podcast and broadcast your expertise to the world.
Radio or Podcast Tips from and Experienced Realtor
We interviewed millennial Realtor Monica Rivera, who is launching her own podcast "Money, Mortgages y Mezcal" and has already proven a real estate force in the audio world with features on "Real Estate Game Changers Radio", the "McKissock Real Estate Game Changers: Millennial Expert Panel" webinar, and "She's Trending".
Though Monica has been a Realtor for less than 6 months, she offers some fantastic advice that other agents frequently ask her about when it comes to literally getting your voice heard on a radio or podcast show.
HVL: How do you find opportunities to speak on radios, webinars and podcasts?
Learn how to get seller leads with our home valuation landing pages
MR: I do use HARO to find potential media sources on which to comment as an expert. However, most of the media I've been involved with has been completely organic.
I'm a big believer that good marketing either polarizes, tells a story or both. When it comes to media coverage or invites to speak, I find that I am generally approached because I've incorporated my family story and passion into real estate. I am outside the norm when it comes to marketing tactics and techniques due to my extensive training in Communication, Rapport and Sales Psychology.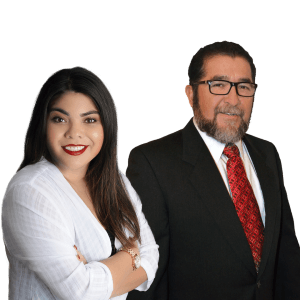 HVL: What are the topics that you cover?
MR:
Being a Millennial Realtor
Understanding Buyer Psychology
Giving Back to the Community
HVL: How did you get into doing podcasts or joining a regular radio show?
MR: "I am currently in the process of putting together my own podcast. The working title is 'Money, Mortgages Y Mezcal', and the idea is to have casual and bilingual conversations about saving money and real estate as though you were talking over drinks with friends, hence the Mezcal, but geared towards a more Latino cultural narrative.
"The Latino community is at the forefront of demographics that consider homeownership to be a major life goal, and yet there is a lack of resources touching upon the unique challenges we face as a community, including younger adults and even children being such a big part of the home-buying process as translators. I want to create a podcast that can tackle and dissect these challenges and educate potential homeowners and investors in a safe, fun and value-oriented environment."
HVL: For your podcast, what steps did you take to create it?
MR: "In terms of preparation for the podcast, solidifying the format and schedule is a must. Podcast and radio shows can be done in a variety of formats from a lecture style where a solo host is talking and sharing, interview style where you bring in different guests, and Q&A where you handle questions submitted previously by followers, among others.
"For me, my podcast style will gear towards a mix of informal interview style and Q&A, which means that for preparation work, I'm currently working on lining up guest speakers to pre-record episodes and collecting questions from my current audience on other platforms.
"For schedule, it is also important to determine at what frequency you'll be sharing new episodes, which can range from weekly, bi-weekly, bi-monthly or even releasing a chunk of pre-recorded episodes at a time. The most important factor is to decide on a frequency and stick to it.
"For equipment, a good mic is a must! The Yeti USB mic is a popular choice with pop filter or the Samsung Meteor Mic. Both have excellent sound quality and can hook up to your computer via USB."
HVL: For your radio guest spots, how did you end up participating in them?
MR: "For 'Real Estate Game Changers Radio', the host reached out to me via Facebook. I'm very big about sharing my business and personal growth on multiple social platforms, and she'd been following my story and took an interest. It's one of the reason I believe so strongly that real estate agents need to get more personal with their social media profiles instead of just posting 'real estate spam'! It allows people to connect with you and build that trust and rapport."
HVL: Any tips for other real estate agents looking to do a real estate podcast or participate in a radio show?
MR: "I could give you technical advice, but when it comes down to it, what really matters is the content. If you participate in a show or launch your own, don't be afraid to get personal. 'Logic makes people think, emotion makes people act.' Of course, you are an expert and you want to be professional, but share of yourself too. That's how you'll make a personal connection and build an audience."