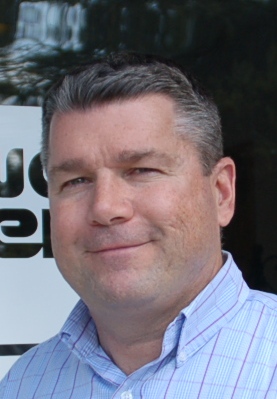 Introducing Our Agent Spotlight
Every day, we are asked "Does Home Value Leads really work? What can I do to make it successful?" Of course, we are going to say the system works. 1) Because we are biased, and 2) Because it really does WORK. So rather than you hearing it from us, we wanted to introduce the Agent Spotlight, where we highlight one of our clients who is using Home Value Leads to enhance their real estate lead generation and get some tips on how to enhance yours as well.
Agent Spotlight: Jim Flanagan, Coldwell Banker – Flanagan Realty
Tell us a bit about your business: Are you a single agent, a broker, a team? How many agents?
I am the Broker of Record for Coldwell Banker Flanagan Realty. I have 2 offices located in Ocean County, NJ, and currently manage 45 agents.
What sources do you use for online lead generation?
I use my personal real estate brokerage website for the majority of our buyer leads, courtesy of Revamped Agent and IDX Broker.
For "Seller leads", I have been using a site from Home Value Leads which can be seen at TomsRiverHomePrices.com.
Learn how to get seller leads with our home valuation landing pages
In order to drive traffic to these lead generating platform, I use a recipe containing Google Adwords, Facebook Ads, blogging and social media.
What kind of budget do you have for online lead generation?
I have an annual budget which includes my brokerage website and IDX package of $2500 and a monthly budget which includes my HVL Landing page and advertising allowance of $350. So, I invest between $6,000 and $7,000 a year on online lead generation.
How much of your business comes from online lead generation?
Every year, I analyze the sources of our business. For the past two plus years, online lead generation has resulted in 50% of our business! My agents' personal "Spheres of Influence" have historically brought in 40% of our business.  10% of our business comes from everything else combined.
So many agents complain that online leads are "low quality." What do you think has made you successful at converting leads from Home Value Leads into clients?
Two words; FOLLOW UP. I learned through trial and error with my buyer/IDX leads the true value of having a "follow up system" in place for online leads and not to rely on the agents.  For my HVL leads and IDX leads too, I use Follow Up Boss and a customized follow up system consisting primarily of e-mails.
I also preach the mantra, "There is NO such thing as a "bad lead", just "bad follow up".
You had an awesome month in March. Can you tell our readers a little about it and how Home Value Leads played a role in it?
March produced 3 listings, in our core market area of Toms River, directly attributed to HVL and 1 from our brokerage website. All 4 of these listings are "Under Contract" as I answer these questions!
The 3 HVL leads originated months prior to listing; one in September. One in December and one in January. Total sales volume for March courtesy of HVL is $875,000.
If you could give agents ONE piece of advice that would enhance their online lead generation conversion numbers, what would it be?
Have a FOLLOW UP system established, in place and enforced. Do NOT rely on your agents to take them as seriously as you do.
We would like to thank Jim for agreeing to answer a few questions for us about how has developed a successful real estate business and how Home Value Leads plays a part in that business plan. If you'd like to give Home Value Leads a shot for 14 days absolutely free, check out our free trial.