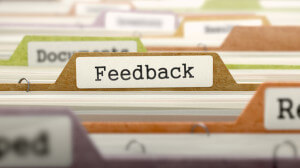 Selling or buying a home is perhaps the most personal and nerve-wracking transaction people go through in life. With that in mind, one of the most important ways that a home seller and buyer can ensure that they are working with the right real estate agent is to read testimonials. Most agents know the power of a good testimonial to sway a potential client their way and how it can positively impact their business.
How to Ask for a Testimonial
As "people people", real estate professionals should have no trouble asking for something as simple yet powerful as a testimonial.
"After the property closes, I thank my clients for selecting me as their realtor and ask if they would provide a testimonial of their experience," says Yolanda Muckle, a top-producing Realtor with Long and Foster Real Estate in Mitchellville, Maryland. "If they agree, I send them a link to Zillow and Trulia that can be completed online."
Asking for a testimonial after the house closes is great timing. Everyone is in high spirits. Plus, your client will remember more clearly everything you did to help them make the transaction go smoothly.
Michael Kelczewski of Brandywine Fine Properties in Hockessin, Delaware, believes in the power of testimonials, too. His approach is straightforward and consistent.
"To collect, reviews or testimonials, I will make a personal ask or send an email request," he says.
Why Ask for a Testimonial?
"Potential clients like seeing their testimonials, and it has increased my business," adds Muckle.
Eight years as the the top producer in her office and recent recognition as one of the region's top agents by Washingtonian Magazine prove she knows what she is talking about.
Kelczewski holds a more proactive perspective on testimonials.
"Many clients will search the Internet before completing a decision to use a product or service," he says. Real estate testimonials and reviews are no different.
"The many reviews contained within marketing websites have supported my business increasing my year-over-year sales volume," he adds.
Get the Most Out of Your Testimonial
You might find that a testimonial is not as descriptive as you would have liked. Perhaps you put in countless hours creatively marketing a home, only to find that they seller forgot to mention that important point in their testimonial. Don't be afraid to ask for more.
You can simply, in this case, ask your client to speak specifically on your marketing efforts. Be more inquisitive and ask specific questions.
In fact, if you'd like to receive a testimonial that you can really use, send a template of questions that your client can answer and glean from it the statements that fit your marketing materials, website or social media posts.
One word of caution: Be sure that the parts you use can stand alone and could not be misinterpreted in any way without the other parts of the testimonial. To mitigate any possibility of this happening, send the testimonial to your client, let them know how you will use it and show them the final display.
Once you get the hang of collecting testimonials, you'll have so many that they will do some of the lead generation for you.