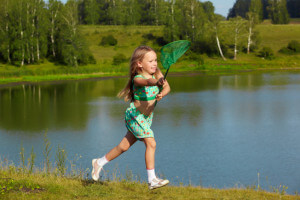 Are you a real estate who is confused about retargeting ads? You're not alone. Most business owners see this online ad marketing tool and don't understand what it is and how it works. And a lot of the literature on it seems to confuse even more!
It doesn't have to be confusing. You can put retargeting to work for you. First, let's break it down.
What is Retargeting?
Adwerx says that consumers usually take about two weeks when researching activities related to buying a home, such as listings, movers and school districts. They could have reached your site in that time!
When someone visits your website or clicks on an ad to your website from Facebook, usually 2 percent will convert to shoppers, according to Ad Roll. In the case of real estate, it could be a lead in the form of filling out a contact form or email subscriber list.
What happens to the other 98 percent? They leave your site, leaving no trace they were there. Unless you include a special Javascript tag in the footer of your site to "follow them" around the Internet. You can get these tags from any of your ad vendors such as Facebook, Google, AdRoll or Adwerx. These are places where you already have an ad created, ready to be shown on other sites where these visitors go.
How do these vendors have such a large reach on virtually every site? Because their networks of places to put those ads in front of your past visitors is huge.
Once a past visitor to your website leaves, they'll browse the Internet and voilà! Your ad appears on other sites or retargets them on Facebook for Facebook ads. You've probably noticed, for example, an ad popping up on a completely different website showing merchandise from a site you recently visited. Seems like magic, but it's really just retargeting.
Does Retargeting for Real Estate Agents Actually Work?
The answer is "yes." Retargeting helps put your ads in front of the same people who were already interested in your services just by virtue of visiting your site the first time. That continuous exposure keeps you top of mind and captures more leads.
How Can You Make Maximize the Effectiveness of Retargeting?
However, to be most effective, you have to segment your visitors. You can do that in your ad retargeting platform. Segmenting your audience ensures that the right ad gets in front of the right people. If someone, for example, visited your website looking for "condos," you would want a specific ad for condominiums to pop up on the other websites they visit. Dig further, and you might find that people were looking at "selling condos," so your ad would specifically include copy and an image that is specific to potential sellers who have a condo.
Segments that you may want to include as a real estate agent:
Listings in a specific neighborhood or area
Buyer leads and all related activities or topics
Seller leads and all related activities or topics
Think about your leads, too.
If they are complete, you'll want your ad to focus on branding since you already have their information. Take them to your testimonials page, your "About Us" or an e-book on how to stage a home.
For partial leads, focus on branding and lead capture. Sending them to a page of your listings relevant to their searches or, again, an e-book that guides them through a step in the process (buying or selling). In every case, make sure you have a clear call to action.
What Happens Next?
You'll want to create a landing page for each retargeting pixel that will more likely convert people re-visiting your website. They visited the first time – now your ads should take them more specifically to the information they want.
Your landing page should have the information they are looking for as well as a way to convert them to a lead. This could be a form to collect their email or a subscriber list for your listings in your area.
Last Tips
Keep testing and re-testing your retargeting ads. Check the results in our ad platform every 90 days or so in order to see their effectiveness. You can change the image, copy or retargeting. If something works, keep at it! And be sure to remove leads once they convert so you don't "bother" visitors.
Once you get the hang of retargeting, it can bring great success for your real estate business. The first step is to get started!