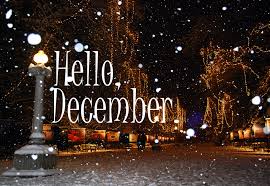 It's the last month of the year, yet December is one month that is fraught with holidays to celebrate. Here are a few more that you can share with and promote for your real estate business.
Here's your second chance in the year to celebrate mutts across the country. (The first celebration is July 31st.) no doubt you have a bunch of clients who love their mutts. They may even make home buying decisions based on them!
One way to promote National Mutt Day is to provide a list of local Mutt rescue locations. People will appreciate your information and care for these loving animals. If you have a mutt of your own, then this is the perfect time to share a pic of yours and tag it on social media with #NationalMuttDay.
This is exactly the business you are in: putting roofs over people's heads. This holiday is about more than the ability to purchase a home, it's also about thinking of ways to help the less fortunate.
You can encourage others via blog posts and social media to donate to local shelters or to even participate in a worthy volunteer effort like Habitat for Humanity. (Fun fact – did you know hat Habitat for Humanity is the sixth largest home builder in the country?)
Who doesn't love a good brownie? It's the perfect day to send delicious brownies to your top clients as a thank you. You can also share your favorite brownie recipe via social media or in a blog post. This is one of those more fun holidays that are just worth celebrating because of its happiness factor.
One of the aspects of the holiday season that people love is gingerbread houses. These delicious and artistic confections perfectly align with the real estate biz. They are, after all, what you work with every day!
Send a kit to a new client as part of a holiday closing gift, especially if they have kids. Is there a gingerbread house display that is worth seeing in town? Share it on social media.
And for a fun tidbit, here is what National Day Calendar had to say about the holiday (perhaps something cool you can share, too):
A favorite food of an Armenian monk, Gregory of Nicopolis, brought gingerbread to Europe around 992 AD and taught French Christians to bake it. Gingerbread was often used in religious ceremonies and was baked to be sturdy as it was often molded into images of saints.

We can thank the Brothers' Grimm for the idea of a gingerbread house through their tale of Hansel and Gretel. It didn't take long for the German gingerbread guilds to pick up the idea and put it to a more festive use making snowy cottages made from the spicy-sweet treat.
C'mon, we know you have an ugly Christmas sweater. It may have been a few years or even a decade since you last donned it for a past ugly Christmas sweater party. You can certainly give it new life the third Friday in December and post it on social media.
It sounds pretty mystical. So what exactly is the Winter Solstice? It is essentially the shortest day and longest night of the year in the Northern Hemisphere. How can you celebrate and promote this holiday in your real estate marketing? For starters, this is the perfect time to share a list of your top tips for maintaining a home during the cold winter months. Perhaps every week starting or leading up to the Winter Solstice, you can share a tip from your list.
What other holidays can you celebrate? Check out National Day Calendar for daily, weekly and monthly holidays and get creative with your real estate marketing!