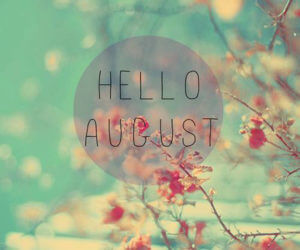 Here we are again…August! It may seem like the end of the summer, but you can bet there is a lot to celebrate before fall sets in and school starts.
This month is chock full of interesting holidays that you (and your clients) may not have heard of but that are nonetheless fun to celebrate. Here are our top ones from National Day Calendar that you can include in your social media, email and even card marketing.
August 10 – National Lazy Day
Isn't it appropriate that one day in August should be National Lazy Day? Not sure how official this day is, but it is definitely a reminder, perhaps Labor Day's little sister, to relax and enjoy doing nothing.
How can you promote National Lazy Day? On social media, include a list of "Top 5 Ways" to be lazy today (rip up to do list and save it for tomorrow, lay in your hammock or by the pool, watch two movies in a row in a cool theater, read as much of a book as you can that you've been meaning to get to, visit a couple open houses ;-).
You can also write a blog post on how to make a backyard the laziest (and most relaxing) place to be in your home.
August 12 – National Garage Sale Day
This may be one of the last weekends that you will be able to hold a garage sale for the summer. Usually held for the second Saturday in August, it's a good time to clean up and purge.
According to National Day Calendar, "C. Daniel Rhodes of Alabama came up with the idea of having a National Garage Sale Day in 2001 after seeing neighbors having sales on different weekends.  Rhodes thought it would be more convenient if they all had them on the same weekend. He is also the founder of Mulligan Day and Brother's Day."
Check out our past article on how to hold a community garage sale and garner leads.
August 21 – National Senior Citizens Day
In 1988, President Ronald Reagan signed a proclamation declaring August 21st as National Senior Citizens Day. It's a wonderful day to honor senior citizens for their contributions to society, to support them and show appreciation for them.
How can you, as a real estate agent, honor senior citizens? You can do a feature on your blog on an agent that you know whose had an amazing career or highlight someone in your farm with an amazing story who is a client. It's an awesome way to integrate, too, senior citizens in a particular area who has lived there for many years to share their insights into why they've loved living your farm and the changes they've seen over the years.
August 26 – National Dog Day
For all of you dog lovers out there, you can celebrate this favorite American pet by sharing on social media and your newsletter. You can create a list of rescue groups in the area or highlight your favorite in a post to garner support.
Why not go a step further and partner with a shelter or rescue group to raise money for pet adoptions? You can hold it at your office or at a local pet store.