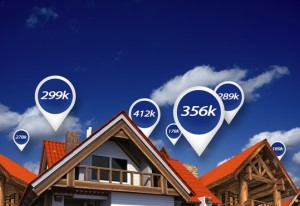 Home pricing mistakes. Yikes! Have you ever come across this problem in your real estate business? Not to worry, problems like this happen from time to time, and you can take steady measures to correct it so that you and your seller don't feel the brunt of it.
Tackle It Right Away
In this case, time does not heal all wounds. Waiting too long to fix a pricing mistake will make it even harder to change. So, instead of worrying or feeling the urge to leave the pricing as is, take care of pricing as soon as you have a game plan.
Communication is Key
As with everything in real estate, maintaining solid communication with your seller is important. A weekly email update or phone call to your seller will be much appreciated. Simply give them any feedback that buyers have that the price attracted. Talking to other realtors is also a helpful communication strategy to make sure that you get all the information you need about a potential home buyers' qualms. Sometimes a buyer may not be able to identify or will be too afraid to mention any issues they have with a price. Your goal is to get the price down, so be sure to connect with your seller regularly to show  your commitment, share your knowledge and expertise and make the process of reducing the price easier.
Review the Property
The more information that you have on the property, the better you will be able to convince your seller to take his price own. Look for comparisons to similar homes in the market. Is it overpriced? How much better are those homes selling at their lower prices? You also, of course, have to take into account the condition of the home and what marketing channels are being used. The more the house is "out there", the better chance you have to convince the seller that he or she has all the resources available and utilized. The price may be the only thing keeping it from attracting more buyers or selling. As you collect this information, this is what you can use as your ammo for weekly communication. Have a theme each conversation and make sure you can meet any objections.
What to Do Next
Doing your research and laying it out carefully to your seller is, again, essential to changing their mind about the listing price. Following these steps could help make that conversation and process much easier:
Identify listings over a certain number of days old.
Update a CMA on the solds and recent For Sales.
Set an URGENT appointment to discuss the listing price.
During the meeting, express concern over the low interest in the house/no sale, review their selling objectives, present your updated CMA and ask for the price reduction.
Use these other tactics to help them see your solution more clearly:
Let the seller know the real reason why the house is not selling (price) and that lowering the price is the only option to get it to sell.
If they are motivated to sell, play on that motivation to get them to change the price so they can make the sale happen. Let them know that you want to prevent the listing from expiring so that no time is wasted. The worst would be to have the next agent price it how it should have been all along!
Play a guessing game on the price of three or more similar listings that have sold in less time than the seller's house is still on the market.
Most of all, have a heart when dealing with sellers. Their home for them is their investment, so they simply want to see a good return on that investment. But let them know the benefits ahead of time of pricing their house right so that the sting of lowering the listing price doesn't hurt as much.