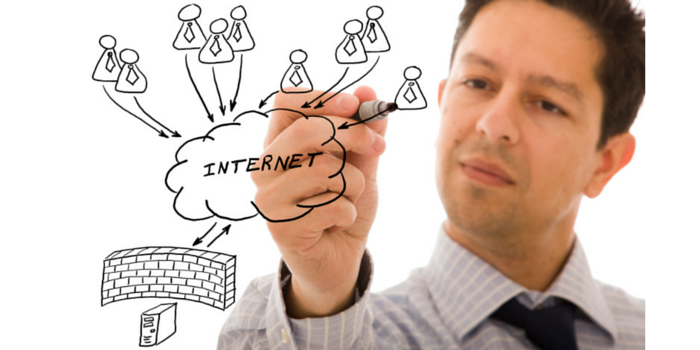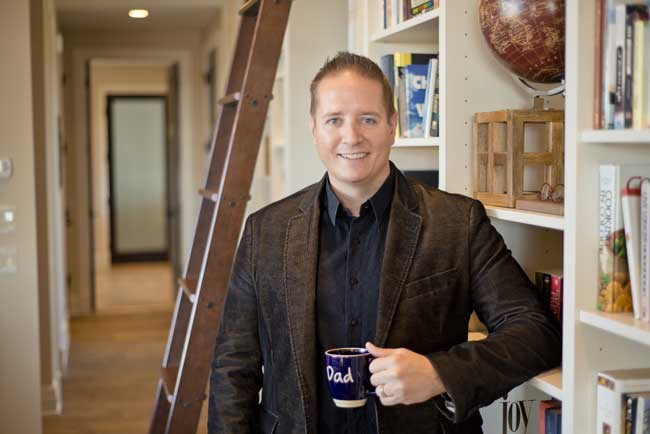 This is a guest post by Kelley Skar who is the team leader for UP Real Estate Group and CIR Realty in Calgary, Alberta and is also the CMO for transaction management and eSignature solution platform, repree. Kelley has been a paperless and systemized real estate agent for the last 5 years and has seen 30% growth in his business year over year since 2011. To chat about how repree can better systemize your business you can contact Kelley via email at kskar[AT}repree.com or through his website at UPRealEstateGroup.com. 
You'll hear a lot of the coaches and guru's out there talk about systemizing your real estate business. What you won't hear though, is how to do it and what to actually systemize. I am going to focus on three areas that you can systemize your real estate business, build a better relationship with your clients and free up loads of time to be doing the income producing activities that you should be doing.
Project Management
How do other industries stay on top of their big projects that they are developing? They have some kind of management software that allows each team member to talk to each other and update the project as it is ongoing.
Unfortunately, real estate agents do not look at their businesses like a corporation running multiple projects. Instead, they are focused on the here and now or what is in front of their nose at the moment. As agents, it's almost as if we refuse to look outside the industry for answers to the questions that we have about our own business. If we did this and adopted certain processes and practices' I believe we would be a lot more progressive as a whole, but that is a post for another day.
You are a great agent. I know this because you are reading this blog right now, so I know you have checklist's for each of your listings. It is probably a checklist you made up in a Word doc and printed onto a full page label that you have stuck to your file folder for each of your listings. Am I right?
Not a bad way to do things (I did many moons ago!), however, how does your client know that you just posted their property to Zillow or Trulia or Zoocasa (for the Canadian readers out there)? How do they know you ordered the professional photos or the feature sheets? How do they know what in the hell you are doing to sell their house? Typically, they have no clue. Why? Because we don't tell them. What is the biggest complaint that home seller's have about their agent? "They stuck the sign in the lawn and I didn't hear from them again until they wanted me to reduce the price."
Managing your listings from a project management software like Basecamp is paramount in keeping organized and keeping your client informed of the progress on the marketing of their home.  Transferring those checklists into Basecamp and bringing your client in on the project will allow you to inform your client of exactly what has been done on a daily basis to get their home sold. This piece of software will separate you from the rest of your competition and will help you to win more business from your client in the form of referrals. How do I know? Because it has happened to me.
Drip Video Emails
I despise the word drip as it pertains to email, but I had to get your attention with that headline tag.
I prefer to think of the video email system that I have in place as an informative, personal and descriptive narrative of what my clients have to expect from me and from the processes we have in place.
Think about the process of listing a home. What are your expectations for yourself? What should your clients expectations be for you? What questions do YOU think (putting yourself in the clients shoes for a minute) they would have about the marketing of their home?
Answer those questions at different intervals in the listing process by using email and video together. BombBomb is the service that I use and I LOVE it. I know when the email is delivered and when it is opened because the system emails me to tell me. It allows me to create Seller drip campaigns and Buyer drip campaigns to keep my clients expectations met about the job they've hired me to do. Video is a great medium and your clients are more likely to watch you talk to them than to read the 'book' you are going to send them in an email.
The Paperless Experience
The third system you should be using in 2015 to better systemize your real estate business is a transaction management system that offers document storage, electronic signatures and the ability to offer your clients a truly paperless experience.
There are a lot of agents that are using apps like Dropbox and PDF Expert that think they are truly paperless. In fact, I used to be one of them. My YouTube video explaining how to use these two apps has over 16,000 organic views on it. However, to offer a true paperless experience to your clients, you need to have the ability to send them a document through a system that allows them to sign electronically and without having to print, scan, email and fax the doc back to you. PDFE will NOT allow you to do that, unless your client actually has the app on their phone or tablet.
Offering the true paperless experience will save you a boatload of money and time to devote to family, passions or business development.
If you employ these three pieces of the puzzle, it will allow you greater time to explore how to greater streamline and systemize your real estate business in other ways, either by using the platforms mentioned above or by using other software out there.
Do yourself a favor in 2015, get organized, get systemized and solidify relationships that will help you to do more business.