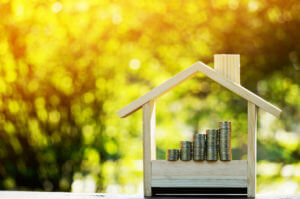 TD Bank recently conducted a survey of 1,500 homeowners across the country for its annual Mortgage Service Index. Among the many findings shared in the index: Real estate professionals continue to play a very important role in the positive experiences of homeowners.
Here, we break down the top statistics from the survey that will hopefully give you confidence to keep doing what you do as a real estate professional. Some of these stats should also provide some motivation and inspiration as to how you can be a ready resource for leads and clients to help grow your business.
Excellent Buying Experience
Seventy-three percent of homeowners rated their most recent buying experience as very good or excellent. Compare that with the 88 percent of homeowners who used a real estate agent to buy their homes, according to Realtor.com. That means that the majority of homeowners likely had a fantastic experience thanks to the help of a savvy professional who could guide them through the process.
This is a great reminder that the home buying (and selling) experience is not merely a transaction. It's an important milestone for many people that requires trust and building a strong relationship with their real estate agent. Find ways to nurture those relationships and be a true consultant for your clients. Even leads can appreciate your advice and expertise through your blog, newsletter and social media outlets. In other words, just show you really care!
Mortgage Product and Service Resources
Would you be surprise to know that the survey found that 46 percent of homeowners learned about mortgage products and services from a real estate agent? Compare that to 41 percent who found information from a lender and 33 percent from family, friends and colleagues.
Oftentimes, discussions about mortgages don't come up between agents and their clients until the client is ready to buy. However, a missed opportunity to again be a resource is to get ahead of that in-person conversation and provide information on your website, newsletter and social media. Turn more leads into clients by giving them the confidence that you not only know about the home buying process but also the financial side that can be scary to talk about.
In-Person Guidance is Number One
The survey found that 17 percent of homeowners applied for a mortgage by phone, 19 percent online and a whopping 64 percent in person. While this statistic is clearly talking about lenders, it just goes to show how important in-person meetings are for homebuyers.
Providing that personal touch is important now more than ever. With technology always at the forefront, nothing can substitute a face-to-face conversation. As with mortgage applications, meeting with a client in person better facilitates an open conversation, allows you to pick up on hesitations or the real objections and foster questions that a client might not be apt to ask just over the phone or over email.
If there's anything to take away from this survey, thought it was focused solely on the mortgage side of buying a home, it should be this: Find opportunities to be a real resource for your clients when their just soft leads as well as throughout the home buying process.