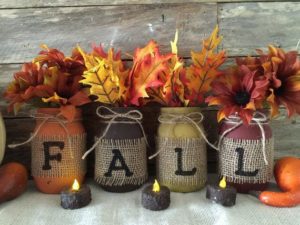 In some markets, the summer can be a slow time for real estate. Are you an agent experiencing this? Then maximize your time by planning your fall real estate marketing now!
Planning ahead can save you time when things start to pick up and leave you room for more creative, off-the-cuff marketing opportunities that may present themselves. Plus, you can feel confident knowing that you probably covered all your bases and maximized your resources to get as many leads as possible.
Here are a few ways that you can plan your fall real estate marketing strategy.
Social Media Calendar
Social media marketing should be as intentional as anything else you do in your real estate business. Putting some thought into what you post and when you post will stave off procrastination and keep your mind on valuable content that your followers will love and rely on you for. The first thing to think about is what to post. It's a no-brainer to post listings, but that should only be about a fifth of what you post. Everything else should be informative, fun or enlightening.
Check out our social media calendar template to help you get organized.
Blog Post Schedule
As a real estate professional, your time is valuable, but with a little planning ahead, you can set a regular schedule for your blog posts. First, come up with a list of topics. Include any timely ones that revolve around upcoming events, holidays or seasons. Then, organize them into an Excel spreadsheet with the date and title. You can even pre-write a bunch of them and schedule them to go out. Most blogging platforms, even custom-made ones, allow you to set and forget your posts so they go out at exactly the date and time you choose.
Following Up
By taking a little time to instill a process for yourself, and that of your team, once you receive an email, call  or other first-time communication from a prospective client, you will find that no lead will go wasted if you employ the right follow-up strategy.
Seasonal Marketing Ideas
Fall is packed with holidays galore for real estate agents to take advantage of month to month.
It's the Monday that everyone looks forward to at the end of the summer: Labor Day. While your neighbors are taking a day off to rest, this may actually be a great day for real estate agents like you to take advantage of everyone's availability. Check out three ways that you can make the Labor Day holiday work (pun intended) for you.
What better way to connect with real estate leads around Halloween than by sending a nice reminder that aligns with the holiday! Here are a number of ways that you can send a little cheer and a few strategic reminders without breaking the bank.
Thanksgiving is a wonderful holiday that gives real estate agents the perfect opportunity to say "Thank you!" to their clients. Sending something their way, whether it is an email, a card or an actual gift is a small gesture that can go a long way to let them know your appreciation – and remind them of your service for referrals! Here are a few ways that you can show gratitude this holiday.
With the end of one year comes the hopes and goals of a new one. As a real estate professional, you may start out the year with the best intentions only to find that your business steers you away (which is not always a bad thing, given the right reasons!). So here's our list of the top five resolutions you can make to keep marketing top of mind and a well-oiled machine in order to have your best year in real estate yet!