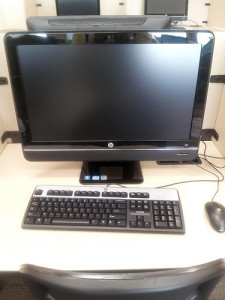 Real estate agents have a great understanding on the importance of generating leads. Therefore, the quest for the most effective ways to get deals are a must.
Today, most real estate agents look to the internet use to generate leads and many depend on their real estate website to help them. But are they doing it efficiently and effectively?
Internet marketing offers a great opportunity to reach tens thousands of people. The number of people using the internet to research and gather information is steadily growing, but the competition is far more intense. Websites are no longer a "set it and forget it" solution to lead generation and require good content and frequent updating.
Real Estate Website Search Engine Optimization (SEO)
While specific skills and knowledge of search engine optimization system is not required to create your own website, the visibility of your real estate website will depend on its rank on search engines.
It is important that your real estate website have the potential keywords that clients will look for. Optimize your website to its full potential to generate leads for your business.
If you're new to this, you can always hire a webmaster. While aiming for short, generic keywords like *city* real estate is fine, the likelihood of you ranking on the first page of Google is slim.
You need to target long tail keywords such as specific neighborhoods or a specific type of home in your area.
The search traffic is less for these long tail keywords, but you are much more likely to rank high and the customers that are searching those terms are going to be much more motivated and will probably transact much sooner.
IDX For Your Real Estate Website
If you want to give consumers what they want, then you need to provide a home search tool. This is often done through a service called IDX, or Internet Data Exchange.
Selecting a good IDX provider is imperative to how well your website will do. You need to ensure that your IDX provider has the ability to provide indexable listing pages and good lead capture options.
Of course, you need to make sure the price is right as well, but don't sacrifice functionality to save a few bucks. You get what you pay for.
In today's technologically savvy world, necessitate businesses to have a strong online presence.
Don't get left behind! Make your real estate website your key marketing tool and benefit from the opportunities it offers to connect with potential buyers, increase sales and generate leads.
Having the latest bells and whistles on your website is nice for the consumer, but if the consumer cannot find your site, they will never even know you have them.