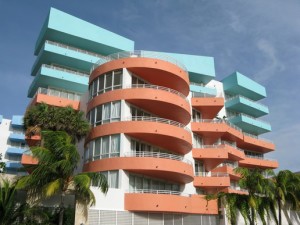 As a real estate agent, you may have considered other residential properties as part of your portfolio such as condos. If you've never delved into this special type of property, then read on! You should know a few key things first about where this special market is and where it's going.
Here's the skinny on the condo market, according to the National Association of Realtors' (NAR) "2015 Condo Resource Book".
The Federal Housing Administration (FHA), which insures mortgages and has, since its inception in 1934, helped keep the housing market afloat by protecting lenders in the case of defaulting borrowers, has long believed that condos are much riskier than single-family homes. So, in 2009, they tightened their rules, thereby making the condo sales much more difficult on the seller, buyer and developer sides.

In 2012, the FHA let up a bit on its approval process for condo transactions but not enough to facilitate more transactions between condo sellers and buyers.

Some of the current restrictions that make it hard for condo sellers and indirectly buyers to make a deal: limits on the number of units that can be rented, limits on the number of units that can be 

delinquent in dues – regardless of the financial standing of the property, unreasonable burdens on 

properties to be approved, and limits on commercial space included with the condo development. If any of these factors is violated by the condo community as a group, then the chance for mortgage loan approvals for any condo within that community will be slim to none.

Only 20 percent of condo loans are approved by the FHA today, yet there are 10 million condo units in the U.S. today.
The U.S. currently has 10 million condo units yet endorsements of these properties by the FHA has gone down 72 percent from 2001 to 2014.
The gap between single-family endorsements by the FHA versus condos has steadily increased since 2001, where it was zero percent, to 4 percent 2014.
The NAR report shows that whatever doubt the FHA has had about the condo market is completely unfound based on some major stats:
Ironically, the delinquent rate of condo mortgages is the lowest of all residential mortgage types in the FHA portfolio.
In comparing down payments made in different U.S. markets, the data shows that the median amounts for condos was significantly lower than single-family homes, in some cases almost two times less. However, without support from the FHA for condo mortgages, those first-time homeowners, small families, singles, urbanites and mature Americans will only have single-family homes more easily available to purchase and therefore will take longer to save for the needed down payment.
And, of course, condos on average, according to the NAR report, are much more affordable than single-family homes. Some of the larger differences: 53 percent in Greensboro-High Point, NC; 52 percent in Tallahassee, FL; and 50 percent in Winston-Salem, NC. The national average is 27 percent.
Stay tuned for Part II to learn what exactly the current FHA rules are for condos and what NAR's recommendations are. The changes, if they go through, could change your real estate business!