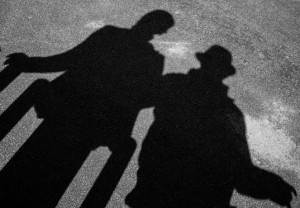 By Regina P. Brown
Stranger danger!  The internal alarm goes off whenever a new person speaks to us.  As children, we were taught, "never talk to strangers" because they may be dangerous.  But is that old childhood adage still holding you back? Here's a real estate tip on the topic that will give you cause to change your mind.
Now that we're grown up, we must learn HOW to meet new people, widen our sphere of influence, and add contacts to our database by talking to strangers.  In her book, How to Talk to Strangers: A Step-by-Step Guide to Professional Networking, author Tammy L. Turner outlines a dozen techniques that even the shyest person can try out.
Begin by crafting and practicing your 30-second elevator pitch.  It's brief and should include four ingredients: Your name/title, your business name/type, what you do at your company, and most importantly, your needs or how you can be a resource to them.  Record yourself saying your speech and then listen and re-record until you feel comfortable saying it.
In chapter 3, "How to Initiate Conversation," Turner gives examples of meeting people at a convention she attends annually.  Her magic question, "Is this your first event?" will always get people talking.  Depending on their answer, you will respond by welcoming them (if a newbie), or discussing what region they are from (for seasoned folks).
Two other simple starters are sports (dedicated fans will talk for hours about their favorite time) and giving compliments on something you like about them.  In other words, find out the bond you have in common with them and build upon that foundation.  It's actually quite simple.
We learn how to break the habit of sticking business cards from networking events into a shoe box. Another real estate tip: write something interesting about that person on the back of the card and then follow up to be a resource to him or her.  Put the business cards into a database right away so you can track those you talk to.  She suggests sending an email first, as it non-intrusive, and then following up with a phone call.  You should reach out and reconnect with those contacts within 48 hours.
The author suggests continuing to nurture relationships by sending hand-written notes, articles of interest, birthday cards, and even a magazine subscription.  Stay in touch and stay top of mind.  The key is in the follow up and follow through.
Ever notice that magnetic person at a networking event?  They automatically attract people with their fun-loving laugh and charming character.  Turner tells the secret to becoming "that" magnetic person whom others love to talk to.
The secret to building positive working relationships is to become a resource and a connector for others.  How can you add value to your prospects?  Remember, it's not about you!  Serve others and you will both benefit.
Tammy L. Turner's classic book is available on Amazon.  If you're hesitant to talk to new people, I promise that this book will restore your confidence in approaching folks and help you widen your circle of friends.