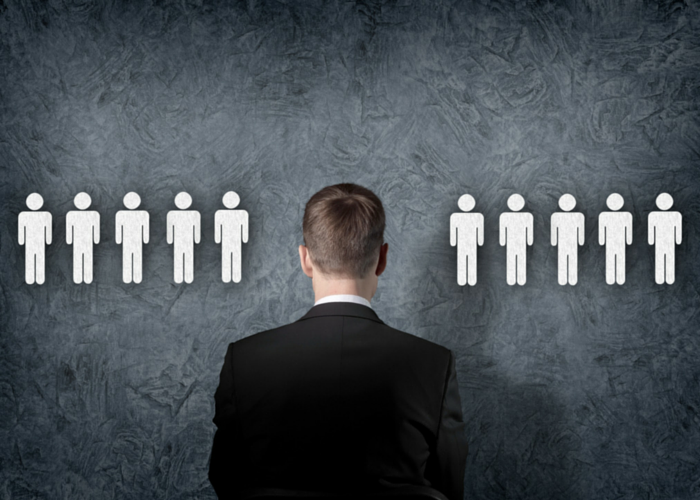 Most real estate agents focus on going after home seller leads – and for good reason. Once you nail the interview, it's hard for clients who are selling their homes to make the switch to another agent or to even change their minds about selling their homes.
It's important, however, to balance real estate lead generation from both home sellers and buyers for the most long-term business success.
If you look at your numbers, you'll probably notice something close to the 80/20 rule: listings give you 80% of your business but only take 20% of your time.
Your rate per hour is inevitably higher with listings. In a world where time is money, it just makes more business sense to focus your real estate lead generation efforts on seller leads.
However, many agents we've talked to have found that maintaining a sincere relationship with their clients, whether on the buying or the selling side, builds them a trusting referral network of leads.
You have to remember, people unfamiliar with the world of real estate don't distinguish between whether an agent has experience or specializes in buying or selling homes.
They simply refer the ones they like to their friends and family for any real estate needs. It's a long-term strategy that is definitely worth trying.
With that said, how do you strike a good balance in your real estate lead generation between buyer and seller leads for long-term success? Here are a few tips that we've culled from some of the savviest real estate agents we know.
Best Real Estate Lead Generation Technique: PROVIDE GREAT SERVICE!
Follow up promptly
If a prospect took the time to call or email you for help, it's worth the few minutes to respond or call them back.
It shows great customer service and will prevent you from passing over a good client, seller or buyer, who could be a lucrative addition to your referral network for down the road.
Why would you waste any of your real estate lead generation budget to generate leads and then ignore them?
Be the real estate expert you are
Brush up on the current state of the market as well as the neighborhoods or city you service. Pay attention to what concerns sellers and buyers have.
Then when it comes time to answer those probing questions from prospective clients, they'll feel more confident that you not only know real estate, you can handle it for them.
Keep up with your numbers
Each week, take a quick look at your listing and buying revenue then compare that to how much time you are actually spending on each.
As you start to focus a little more on buyers, uncover what activities have either helped grow or shrink your business in that area and invest the time to finding ways to streamline them.
Get organized
Everyone is different, so you have to find a system of organizing your real estate lead generation, contacts and follow-up calls that works for you.
Try not to put leads you deem unimportant on the back burner. Take the time to take down all information, input it into your system and move your leads to contacts then to follow-ups.
Prioritize them how you see fit so you can more efficiently target your list with calls and emails, and you'll be moving them to the client bucket in no time.
Set the right expectations
This goes for you and the lead, in many cases. Help them clearly line out what they need and want and what they don't from the very beginning. Then give them a realistic picture of the market and a timeline, if you can, of when and how you can help.
It will save you time and effort when they become impatient and start flooding your inbox or calling you nonstop with questions that could have been answered from the get-go.
Let them know how long it normally takes you to respond to a question from them and the best way to reach you (text, email, phone call, etc) and also request the same information from them.
Personalizing the experience to some degree for each client will make them feel more important and better cared for.
Make technology work for you
We say it time and time again, but technology is your friend. From lead-generating sites to CRM systems to using video, you can't make it in any industry without streamlining your processes and taking your business to the next level.
By balancing your prospecting and knowing your numbers, you will be able to maximize your real estate lead generation efforts without having to max out your budget.