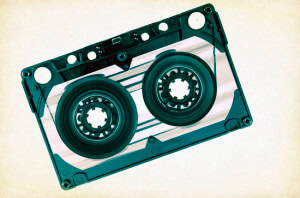 Reputation and experience are hallmarks of any good real estate professional's business. Yet, time and time again, many agents employ practices that detract from their professionalism or credibility. Fixing these simple mistakes could potentially take their business to the next level.
Email Addresses
In this day and age, domains are not only incredibly easy to come by, they are super affordable. So having an email address that ends in yahoo-, gmail- or (yikes!) aol-dot-com is unacceptable. When you see email addresses for a seemingly reputable business end in one of these generic domains, do you trust it?
While the email will reach you, and you probably diligently check and respond to it, it's just better practice to bite the bullet and purchase a domain name.
Domain peddlers such as GoDaddy or BlueHost offer domain's for just $12.99 per year or less. Sometimes, they even offer a special that includes free email. All it takes is a little cash and hardly any time, and you will look instantly more professional to leads and even current clients.
Email Signatures
While we are on the topic of emails, let's discuss what goes at the end of your email – your email signature. If your email signature is longer than the average email that you send, then it is time to clean it up.
You may be tempted to list anything about you, your business, the services you offer, listings…the list goes on and on. However, this is what your website and a good e-newsletter can do.
Keep your email signature simple. Include:
Your name – License # (if required by your state)
Company and Broker Name (if required by your state)
Tag line (if you have one)
Phone and call to action to get in touch
Website
Websites From The 90's
Again, website builders are a dime a dozen, but you don't have to forego functionality and a good template for price. Any domain provider also has an option to purchase a WordPress or other content management system. They also make it easy for you to connect your domain to your new site. If you would like to include IDX listings, any number of one-click-installation plugins can help you do that.
If you are unsure where to start, find any number of free templates available with your content management system. Some are made specifically for real estate businesses. It can be overwhelming to get started, so start simple. Determine the most important pages you will need, spiffy up the copy and include your logo and good photos of exemplary listings and you/your team.
Taking care of these three simple updates can make a significant difference in how you are perceived and, therefore, the initial trust you build with leads. If you still have questions, consult the help of a marketing professional – it could be a good investment!