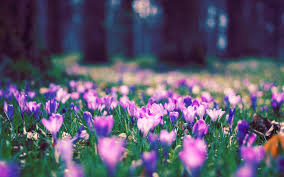 You've just come off the holidays. So now what? The long winter months ahead don't seem like they will yield much in the way of listings or even showings. But that doesn't mean this slower time of the year has to be unproductive! It's the perfect opportunity to prepare for a busy spring.
How many times during the year have you wished you could keep up with the long to-do list in your head? Things like cleaning up lists, creating a social media or content schedule…these are all to-dos that can definitely be accomplished NOW.
Here is our list of top eight things that you can do now in order to get ahead for the rest of the year.
Clean Up Your Lists
Your CRM should be your best friend, but closer to the end of the year, has it been more like your enemy? Determine where the opportunities are to improve your lists and start the cleanup now. Correct any errors, makes sure you get rid of duplicates and find out what tools within your CRM you are missing out on that could make your life easier.
Divide and Conquer Your Client List
When your CRM is in tip-top shape, you can then divide up your list into manageable segments. Which ones are fresh, need more time to convert or will likely be ready within a month or once spring hits? Once you identify which clients and leads are what, then it's time to…
Save Time and Automate Processes
Automation is specifically useful when it comes to email and social media. Once you've cleaned out your CRM, ensure that it's funneling leads properly into your email marketing program. Once there, figure out if you are maximizing all available tools in your email marketing software to effectively send timely and consistent emails to your prospects and clients. You may even want to clean up the messages being sent.
For social media, using a tool like Hootsuite can save tons of time. Pre-schedule as many posts as you can by employing the use of a simple spreadsheet.
Take a Look at Last Year's Stats
Stat are something that you should really be looking at year-round. It does take some time to do, so take some time to put yourself on a weekly or bi-weekly schedule to check in. You should be analyzing last year's same period to inform what decisions you make this year. You can learn a lot, like when things picked up, what marketing strategies worked, what posting schedule was most effective and more.
Create a Content Calendar
A content calendar can do wonders to help you save time throughout the year, so this is the best time to put one together. After looking at stats, understanding your lists and determining your goals for the year, you should definitely put a list of content together that reflects all of this. First decided whether you will post weekly, bi-weekly, monthly or more often. Then determine where you can get resources (HelpAReporter.com is a great place as well as business partners you work with on transactions). Finally, list the topics and when you plan to post them.
Create a Social Media Calendar
Much like the content calendar, a social media calendar can help save time. We actually put together a pretty comprehensive post which even includes a template that covers this topic.
Create a Newsletter Calendar
We can't talk about pre-planning your marketing tactics without talking about newsletter, too. Whether it's a print newsletter, eblast or both, take some time to determine how often, to whom and what to include in your newsletters. Perhaps this is a great time to redesign your templates, too!
Bring that Inbox (Close) to Zero
How many times have you been dying to clean up that inbox? Perhaps you tried here and there, only to find that more mail was coming in than you were able to get rid of or file.