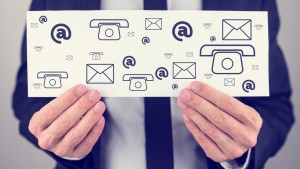 If you had joined the recent webinar on generating seller leads online hosted by Rupree's Kelly Sklar, you would have learned one very valuable lesson from guest speaker and Home Value Leads co-founder Brian Rayl: There is no such thing as bad real estate leads, just bad real estate follow-up. So, I'm going to be super generous and impart his wisdom from the call!
Some Stats to Get Started
In order to paint a good picture of what bad follow-up looks like, let's start with some stats on home sellers and their Internet searches:
Now, take a look at the stats on real estate agent follow-up:
53% of salespeople will only make 1 attempt to reach a prospect
25% of salespeople stop calling after 2 attempts
12% of salespeople stop calling after 3 attempts
Only 10% of salespeople make more than 3 attempts
Finally, let's bridge these two sets of stats together:
2% of sales are made on the first contact
3% of sales are made on the second contact
5% of sales are made on the third contact
10% of sales are made on the fourth contact
80% of sales are made on contacts 5 -12
So the question begs: Are you part of the 90 percent of real estate agents who will only make about 20 percent of the sales? Or the 10% who will make 90 percent of the sales? 
Following Up is Important!
When framed this way, following up seems to be more important than any of us might realize. You may think you don't think you have the time and resources to make all those attempts, but the effort is well worth it for the results you'll see. You have to keep in mind, the first few attempts don't mean a potential home seller is not interested. As busy as you are, so are those future clients. They may not check their phone messages or emails often. They may get a flood of correspondence that renders them helpless and incites them to avoid answering them. Or they just may mean to get back to you, but life gets in the way.
The numbers don't lie. If you want to close more of those seller leads, you have to get organized and start making multiple contacts!
How to Get Better at Following Up
Here are a few tips from Brian to help you get into the follow-up habit:
Use a good CRM system. A CRM that will work for you is one that you know you will use consistently and that will automate your business the most.
Decide what's more valuable to you: Time or Money? If you say both, well, you gotta pick one. If you have lots of time but no money, then find creative ways to get more real estate leads through your site. That can mean blogging often, working on your website or just doing more, efficient follow-up. If you have more money but less time, then invest that money into systems, tools or people that will help free up your time and, in turn, allow YOU to grow your business even more without all the headache.
Implement systems to automate your business. You can't work every single minute of every single day. And no one recommends you do! In order to avoid burn out, increase your productivity and increase your lead conversion rates, be sure you have specific systems to handle your follow-up automatically when you can't do it.
Work smarter, not harder. Know your strengths and limitations. If you aren't that creative, then find someone who can help you with your postcard designs, website or marketing. If you aren't that organized, get a good system in place that is easy for you to use and integrates all your systems or…
Hire an assistant. Brian put it best when he said, "If you don't have an assistant, then you are the assistant." What does that mean? In a nutshell, that you are taking precious time away from that follow-up you know you should be doing with menial tasks that you probably hate doing or aren't that great at.
These are just snippets of what you can do to improve your follow-up numbers. So if you have to take one thing away, let it be this: For as many different skills sets, circumstances and resources that exist among real estate agents, there are just as many solutions to get you back on track to turning real estate leads into sales. Pick the best ones, stick with them and watch the sales roll in!