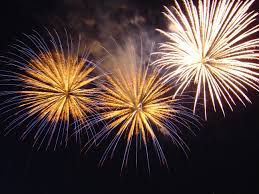 The holiday season is nearly over, and the new year is about to begin. As a real estate agent, you hopefully have had some windfalls in listings or showings. Even if you haven't, it's still an opportune time to make smart marketing moves for your real estate business.
New Year's marketing has so many facets. It's a time to celebrate new beginnings and to look back on the past year. With this in mind, you have a lot you can focus on!
Here are a few New Year's marketing ideas to kick off the year.
Blog About It
It's winter time, and that means a number of topics to help your leads and clients get through it. You can put together a blog post that covers "Top 10 Ways to Winterize Your Home." It can be a quick list that you add on social media then expound on in your blog.
You can also write a blog post around how to find a new home in the new year. You can round up your best tips from start to finish. Start with "When You Know It's Time to Sell Your Home." Then finish with "How to List Your Home Successfully." Better yet, create a weekly series for a few weeks that covers these topics in more detail.
Be a Resource
New Year's brings about a variety of celebrations. It can be overwhelming for people to decide just what to do. As a person-about-town, you can be a knowledge base of ideas for every type of personality to help them celebrate.
You can put a little twist and create fun titles for each of your recommendations. Make a list that covers celebrations around your farm for families, singles, seniors, low-key, friends and more.
New Year's Card
Some people scramble to get that holiday card in before December 25. But with a New Year's card, you don't have to! You can even wait until after New Year's.
What should your New Year's card include? Keep it simple and create or choose a festive image. Perhaps one of you last year at New Year's celebration or with your team. Then, make sure you provide a call to action for referrals or to list this year.
Start Planning for the New Year
Okay, so this might not be an outright marketing tactic, but you will do well by your real estate business if you start planning your marketing strategy for the next twelve months.
Map out your goals for the year and the path to get there through your marketing. How often will you send those emails or postcards? When do you plan to blog – every week, bi-weekly, monthly?
You might also figure out from the past year what worked and do more of that. What systems worked well and how you can grow their impact. You can also look at what didn't work and figure out what to replace it with or how to do something differently.