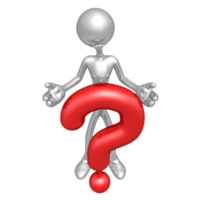 Question: I have multiple city-specific domains that I want to display my Home Value Leads website. Can I do this or do I have to purchase multiple accounts?
Answer: Yes, multiple city-specific domains is possible and there are many ways that you can implement this.
#1) Is it really necessary to buy multiple domains? Home Value Leads has a feature called "Dynamic Cities" which may fit your needs perfectly. Dynamic Cities can work in 2 ways – based on the IP address of the user (which may or may not be accurate) or based on the link you send them to.
For instance, our demo site is SellMyHomeInDallas.com. If you go to that site, it will say "What's Your Dallas Home Worth?" However, if you go to SellMyHomeInDallas.com/New-York-City, the site dynamically changes to say "What's Your New York City Home Worth?" Or you can put in SellMyHomeInDallas.com/Luxury and it will say "What's Your Luxury Home Worth?" Anything you put in after the "/" will result in a new page being generated dynamically.
Option #2)  If you really want to use multiple domains for the purpose of using them on snail mail or local advertising, you can point all of those domains onto a single site. How this works depends on your registrar. Some registrars, such as GoDaddy, allow you to do what is known as "domain forwarding with masking." Let's use our Demo site at SellMyHomeInDallas.com as an example again. Let's say you want to buy PlanoHomeValues.com and you want it to forward to SellMyHomeInDallas.com. When you use domain forwarding with masking, the user thinks they are on PlanoHomeValues.com, but they are actually seeing SellMyHomeInDallas.com on their screen. (And if you are smart, you combine this with #1 above and point them to SellMyHomeInDallas.com/Plano for maximum affect.)
Option #3) Purchase multiple Home Value Leads accounts. This is usually NOT needed and NOT recommended as you will end up managing multiple databases across multiple sites, and of course the cost is higher this way.
So does this clear everything up for you or just make you even more confused? Please comment below if you have any questions or email me using the "contact" button above to shoot me an email.