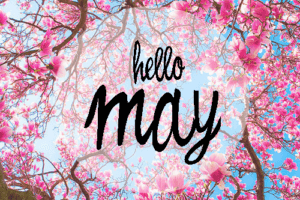 It's really spring out there, isn't it? We just love May, with the warmer weather and high spirits – prompting a busier than usual real estate season!
There's certainly a lot to celebrate, and more than just Mother's Day, Cinco de Mayo and Memorial Day. Here are May's more unique national holidays and how you can promote them in your real estate marketing.
It's so wonderful that there is a day dedicated to honoring teachers. Teachers not only shape our children's lives every day but our communities as a whole, too. Appreciation for teachers is not just relegated to one day – it's part of the whole week!
How to Promote as a Real Estate Agent:
Do something fun and personal on your social media pages and feature a photo of you and your favorite teacher. Don't forget to write a little blurb describing the photo or include a cool story.
Go all out and find out the favorite teachers at the local schools in your neighborhood. If you have enough time, you could even ask for nominations on Facebook and in your newsletter, then post a photo and caption on your social media and next newsletter.
Okay, so this might be one of the more farfetched holidays (National Day Calendar couldn't find the origins of this day – do you know?). But how fitting to share with your clients as spring cleaning takes over homes across America.
How to Promote as a Real Estate Agent:
Provide a list of your top ten spring cleaning tips on social media and in your newsletter. Engage your audience by asking them to share their tips.
Provide a list of the best maid, pool, lawn and other cleanup-focused services.
As part of National Bike Month each May, National Bike to Work Day encourages everyone to leave the car keys at home, strap on your helmet an hop on your bike. Many find that it is a healthy alternative to commute to work.
How to Promote as a Real Estate Agent:
Have someone shoot a live video of you leaving on your bike to work and post on social media.
Share with your social media and newsletter audiences all of the awesome bike trails and bike-friendly roads in your farm.
This is probably one of the more delicious days of the month. We all have our favorite places to grab a burger or indulge in some slowly roasted brisket. So it's only fitting that this day honors them.
How to Promote as a Real Estate Agent:
List your favorite hamburger and brisket restaurants on social media. Even better, pick one of each and feature at different times of the day, taking photos of exemplary meals.
Share your favorite hamburger recipe or list some tips for making a great brisket for those summer barbecues.